Blockchainreporter October News Review: Crypto Innovation in Overdrive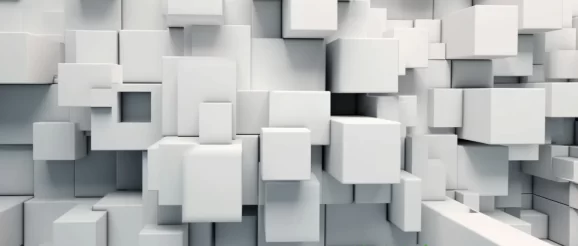 For this month, which is known as Uptober for its bullish BTC record, we've gathered the most exciting news that reflect the ever-evolving landscape of the cryptocurrency and blockchain industry. This month was so dynamic that it was really difficult to summarize it in the word-limit. First of all, Spain's proactive MiCA regulation shows digital currency regulation progress. Secondly, Chainlink and Linea improve security and reliability, changing how developers use market data. Collaborations between global regulatory agencies including the Monetary Authority of Singapore (MAS), Japan, Switzerland, and the UK are helping develop digital asset regulatory frameworks. Moreover, TRON updated Chilon to improve network efficiency and user experience. Bitmain's plan to create Aleo-specific mining rigs underlines the growing demand for data privacy. What's more, Ripple executives' legal victory is a cryptocurrency milestone. Blockstream's Greenlight offers Lightning Network users user-friendly interfaces while maintaining cryptographic key control. Let's shed some light on all these one by one.
Spain Accelerates Adoption of MiCA, Pioneering Crypto-Asset Regulation
Spain announced its aim to speed the Markets in Crypto-assets Regulation, a major digital currency advance. It regulates the crypto-asset market, making it innovative. Spain adopted the Markets in Crypto-Assets Regulation faster than expected. Europe was supposed to adopt MiCA in July 2026, but Spain wants to do so by December 2025, six months early.
Nadia Calviño, Vice-President and temporary Minister for the Economy and Digital Transformation of Spain, discussed crypto-asset regulation with Verena Ross, President of the European Securities and Markets Authority (ESMA). Spain is proactive by proposing an 18-month transition period for crypto service provider laws instead of July 2026. The National Securities Market Commission (CNMV) will have a year to analyze and approve crypto service providers.
Chainlink-Linea Partnership Enhances Security and Reliability
Developers are using market data differently after Linea's Layer 2 network included Chainlink Data Feeds. It improves security, transparency, and reliability. This Chainlink-Linea partnership is revolutionary. Chainlink is a decentralized computing pioneer. It lets blockchains access economic and real-time market data. Linea's Layer 2 network helps developers establish high-quality web3 protocols with Chainlink Data Feeds.
On-chain reference is built on numerous decentralized oracle networks. Consider them digital libraries with data from multiple sources. Chainlink Price Feeds are essential for pricing information seekers. They offer insights from top data aggregators. Chainlink Data Feeds have preserved billions in DeFi assets due to their market breadth, data quality, and security.
MAS Collaborates with Global Regulators for Digital Asset Regulations
The Monetary Authority of Singapore (MAS) is collaborating with Japanese, Swiss, and UK financial regulators on a pioneering project. This partnership encourages digital asset legislation, policy, and accounting standard talks. Transnational tradable digital asset growth, regulatory sandbox experimentation, and industry-regulatory information exchange are also promoted.
Under the "Project Guardian" initiative, the Monetary Authority of Singapore (MAS) is leading digital asset pilot initiatives alongside the Financial Services Agency of Japan (FSA), FINMA, and FCA. These programs emphasize fixed-income, forex, and asset management. This programme tested tokenizing asset management products, foreign currency, and fixed-income assets by MAS and 15 financial institutions. Tokenization lowers market and transaction costs in tests. These results show the necessity of international collaboration among policymakers and regulators in meeting the growing needs and complexity of digital asset pilot programs.
Chilon Update Boosts TRON's Network Efficiency and User Experience
On October 25, 2023, GreatVoyage-v4.7.3 enhanced TRON's main network, Chilon. This patch improves TRON network efficiency and system user experience for developers and users. Chilon enhances gRPC interfaces, enhancing TRON network functionality and user interaction. These enhancements enhance user experience and app discovery. Another Chilon update benefit is faster node starting.
Reliable network design for decentralized apps and safe TRON transactions is Chilon's priority. Increased network performance allows more transactions to be handled, which is essential for meeting increased demand without delays. Chilon has new bandwidth, energy, and transaction memo charge history gRPC APIs. These APIs give developers vital data to build and use more TRON apps and services.
Bitmain Plans Aleo-Specific Mining Machines for Data Privacy
Bitmain, a leading Bitcoin mining rig manufacturer, is preparing Aleo-specific mining equipment. A proof-of-work blockchain, Aleo is known for its focus on data privacy using zero-knowledge proofs. Bitmain has not disclosed the release date of the Aleo-specific 'Antminer', which is currently being tested.
 Through collaboration with its customers, Bitmain aims to create a more successful and environmentally sustainable Proof-of-Work (PoW) ecosystem. Aleo's $200 million series B financing round helped it advance its development during the past year. Leading investors SoftBank Vision Fund 2 and Kora Management led this investment round.
Ripple Executives Secure Major Legal Victory as SEC Dismisses Charges
The SEC dropped all charges against Ripple CEO Brad Garlinghouse and Executive Chairman Chris Larsen, a major crypto event. The court verdict modifies digital asset laws and gives executives a significant win. After the SEC dismissed the accusations with prejudice, Ripple's leadership won three legal cases. The July 2023 court finding that XRP is not a security exonerated it. SEC's October interlocutory appeal was denied.
The SEC sued Ripple and its management in December 2020 for misclassifying 2013 XRP distributions as securities. The allegations were not false or deceitful. Chris Larsen highlighted this judicial victory and called for an investigation of the action's intentions. He said a thorough examination is needed to comprehend this legal action's motives. After many people constructed Ripple, we regret responding to such a poorly prepared attack.
Blockstream's Greenlight Marks a Milestone for Lightning Network
Crypto and timechain technology leader Blockstream made a significant announcement that has attracted attention in the cryptocurrency community. The company's Twitter account said that Greenlight is now available for business use worldwide after extensive feedback and testing. This big milestone follows Blockstream's June launch of Greenlight to developers and client repository open-sourcing. After rigorous testing and refining, Greenlight is ready for global rollout. Greenlight is expected to transform Lightning operations and improve Lightning Network capabilities for developers, enterprises, and consumers.
Greenlight is a scalable, non-custodial Lightning-as-a-Service (LaaS) solution that simplifies Lightning node management. It aims to increase security by letting people keep their cryptographic keys. Lightning developers reduce user money custody risks, allowing them to better allocate resources to application development.