Brands embracing innovation in customer experience as point of differentiation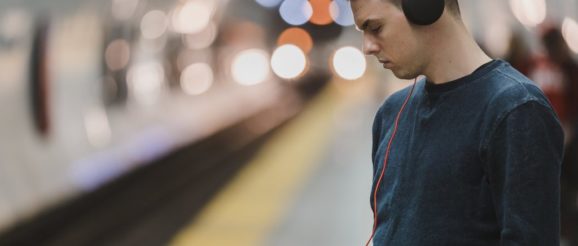 With autumn firmly on its way, it has been back to business for several brands, with a flurry of news from Victoria Beckham, Argos and Virgin Trains – all announcing innovations linked to their customer experience (CX) and engagement.
As part of the 10-year anniversary campaign for the Victoria Beckham brand, VB shared a video announcing the launch of a chat bot version of herself via Facebook and the VB Messenger Experience. Followers of fashion will be able to keep up with her as she navigates London Fashion Week and her upcoming shows.
In the travel sector, Virgin Trains announced that they were the first company in the UK to introduce RCS messaging as a communication channel – the next evolution of SMS text messaging. RCS messages provide a greater level of interactivity giving Virgin Trains the potential to send photos, videos and audio messages to customers.  Initially it will be used on a proactive comms level to provide onward journey information to its London Euston-bound passengers. This follows another digital first from Virgin Trains, when they announced they had become the first transport company globally to sell tickets through Amazon Alexa.
And finally, from clicks-and-mortar retailer Argos, news regarding a voice shopping service via the Google Assistant platform, with customers able to 'voice shop' over 20,000 products using the service. Argos is building on its online customer base and the increasing popularity of digital home assistants and generating a new channel to make their customers' lives easier, but of course making it easier for consumers to spend money with them.
What is common across each of these innovations, is that that they are all about transforming engagement with consumers, as well as enhancing the customer journey experience; meeting consumers' needs in the way that they want to engage with brands and offering them multiple channels to do that – keeping in mind convenience, relevancy and context.
We know from the work that we have done with clients in the CX, engagement and chat bot space, that brands are looking for innovative solutions which will provide deeper engagement, loyalty and advocacy from their customers. This is driven by enhanced customer expectations, a need to provide effortless CX and to keep customers as close to them as possible.  And this is only going to become more critical – according to Gartner, 81% of companies in the next two years expect to compete mostly, or completely, based on customer experience.
Whether that is providing behind-the-scenes access to a global designer, real-time useful information to make getting from A-to-B easier or enabling the emerging area of voice shopping. What is apparent about all announcements is significant it has become brands to positioning themselves as a digitally-led business, the benefits that this brings for its customers and how it differentiates them against their competitors – to ultimately win out on business performance.