Breaking ground in earthquake research: NSF announces two awards through the Centers for Innovation and Community Engagement in Solid Earth Geohazards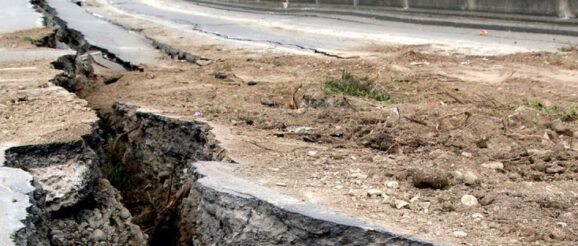 The U.S. National Science Foundation has announced two awards through the Centers for Innovation and Community Engagement in Solid Earth Geohazards program. The Cascadia Region Earthquake Science Center (CRESCENT) and the Statewide California Earthquake Center (SCEC) will receive almost $21 million over the next five years to advance research on Earth processes that underpin natural hazards like earthquakes and tsunamis. Earthquakes and their cascading effects produce some of the most devastating natural hazards in the world. These events not only involve the large magnitude mainshock but can often include aftershocks, tsunamis, landslides, liquefaction and resulting fires. CRESCENT and SCEC aim to deepen our understanding of the physical processes that create these events in order to better help communities prepare for their effects. 
"The new CRESCENT and SCEC awards provide regional-scale platforms for scientists to advance frontier research on earthquake processes and enable partnerships to translate that research to improved public safety. CRESCENT and SCEC will also support major workforce development activities to train a broad and inclusive cross section of students and early-career scientists," said Maggie Benoit, a program director in the Division of Earth Sciences. 
Led by the University of Oregon, CRESCENT will study the Cascadia Subduction Zone located in the Pacific Northwest. Subduction zones generate the largest earthquakes on this planet. CRESCENT, using a system wide approach, will combine models, computing simulations, data science, artificial intelligence, laboratory experiments and field observations to investigate this subduction zone across the shoreline. By promoting a strong focus on using research towards practical applications, CRESCENT will contribute to improving the resilience of communities within the region that face very high earthquake risks. This center has a strong emphasis on building a diverse geoscience workforce, with initiatives targeting students across all levels. 
Led by the University of Southern California, SCEC will investigate the San Andreas Fault System traversing California. According to the Federal Emergency Management Agency, this system accounts for 65% of the nation's annualized earthquake losses. SCEC will utilize an interdisciplinary system approach by bringing together a broad community of scientists, students and partners to work together to advance earthquake science. They will combine field observations, laboratory experiments, theoretical studies and numerical simulations to create system-level physics-based models and products to understand seismic hazards. SCEC will communicate these findings understanding of seismic hazards to promote community resilience. The center is also responsible for Great Shakeout Earthquake Drills, where millions of people across the globe practice earthquake safety annually. 
More information about the Centers for Innovation and Community Engagement in Solid Earth Geohazards can be found on the NSF website.