Breaking Into Tech – Brookfield Institute for Innovation + Entrepreneurship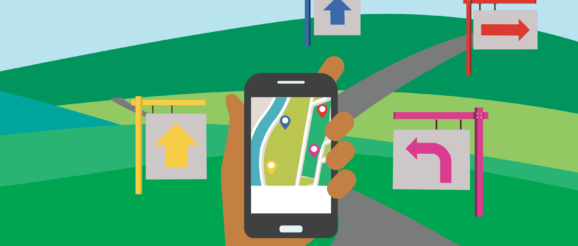 About this Report
Breaking Into Tech provides a complete picture of the talent and skills needs of tech companies, as well as the different routes that workers travel to gain entry into the tech sector in Waterloo region.
Robust demand for new talent is a great sign – it means that companies are growing and opportunities are being created. The search for talent can also be one of the most frustrating experiences facing growing tech companies. Finding the right workers with the right skills and matching them to the right job is a challenging process which lacks a clear set of guidelines and formula for success.
Informed by interviews with leaders in Waterloo's tech community, this report provides a set of key takeaways for employers and aspiring tech workers alike, on the process of finding and retaining top tech talent. Led by Communitech and powered by the Brookfield Institute for Innovation and Entrepreneurship (BII+E), this report offers insight into how tech companies recruit, assess and nurture workers to ensure the company has the talent they need to grow.
Read this report to help you:
Understand the talent and skills components of specific in-demand careers inside Waterloo tech companies.
Learn more about the different job pathways that workers travel to enter and navigate between companies in the Waterloo region.
Key findings from the report:
There are a number of skill profiles that together comprise of up to seven career fields representing the highest demand areas for talent with tech companies. These career fields include:

Software Development
Data Science
Artificial Intelligence
Sales + Marketing
Product Management
User Experience
Technology Business Management
Innovation policies aimed at fostering both growth and inclusion (also called "distribution-sensitive innovation policies") have been able to yield strong results in helping workers find new opportunities in contexts of technological and economic change.
A 'growth mindset' continues to be cited as one of the most valuable and essential aptitudes an employee can bring to a company – in many cases being seen as more valuable than certain technical skills and proficiencies. The most common way into a technology company is by recruiting through employee referrals and recent graduates, which creates limitations in reaching new talent. As companies scale, they identify a need for more senior talent than they can obtain from job-seekers aiming to make a career transition into tech.
Technology companies encourage horizontal movement of employees within a company more so than vertical growth. Some organizations have professional development infrastructure in place to support employee growth, however in many cases it is either ad hoc or externally sourced.
Sign up for our newsletter