Broadridge head of strategy outlines innovation by acquisition approach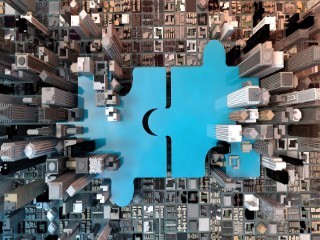 At Sibos 2018 in Sydney, the company announced another newly acquired solution, a next generation, SaaS global asset servicing tool. The new solution looks to leverage cloud technology to address end to end asset servicing complexities to increase efficiency and reduce operational risk with a tier 1 bank already onboarded.
"If you look at other vendors in the space that have workforce flow solutions," said Mike Tae, head of corporate strategy at Broadridge on the sidelines of the conference, "we differentiate by operating this end to end solution that has the capability to scrub data and execute events tied to corporate actions.
"This solution aims to capitalise on the $2-10bn of direct and indirect costs due to issues within the corporate actions market. It's not only about cost recovery but also the ability for the end user to identify revenue opportunities," revealed Tae.
Innovation by acquisition is a clear strategy invoked by Broadridge, and one that Tae believes plays naturally with market trends: "We've grown by adding client upon client and building ourselves organically and mutualising costs throughout the network. That's how Broadridge has grown.
"Our platform is around building networks, and the ability to build businesses off the network first and continue to grow within the ecosystem. We have the benefit of our own ecosystem upon which to bring in and integrate products," said Tae. 
An ecosystem approach lends itself to the acquisition model, particularly in reducing the friction and time taken of integrating new additions. For Tae, acquisition is a logical strategy. 
"Generally, you have three options to innovation: you can build it yourself, you can partner with someone or you can buy it outright.
"Build -There's a lot of execution risk, time to market is a consideration and that's before we consider our own internal capabilities and resources. The pros are that versus buying it is generally a cheaper option and you have more control over the roadmap. 
"Partner – this is somewhere in the middle of the two, a netherland, and to some degree you don't have to commit to a formal partnership. As a result you might not have as much skin in the game but you also don't have the same level of reward.
"Buy – You have to pay a premium but you're buying a proven team, a proven solution that may have clients on board already and the time to market is much quicker. The tradeoff to that is it might not be the perfect solution, you might be buying certain elements that aren't a perfect fit, there's the people component and cultural fit."
But ultimately Tae and Broadridge stick to one principle alone.
"It's always strategy first and M&A second," said Tae, "for Broadridge, we're good at acquisition, we have a good track record, we have an experienced team. 
"But we never buy for the sake of buying. M&A is about strategy first. We'll never buy an asset and shoehorn it into our strategy so it makes sense."