Can Innovation and Redesign Start Small?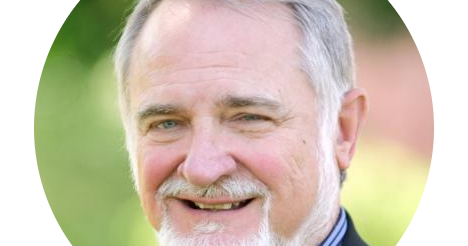 Today on the blog we have another guest post by Bob Wedl, who offers some motivation for those of you starting out on your innovation journey in education. We hope you enjoy his thoughts on how to break through the doubts and start small.
Bob Wedl's career in public education includes experience in both district as well as chartered schools, state department leadership and higher education. Bob served as Minnesota's Commissioner of Education in the late 1990's leading Minnesota's innovative standards and measurement initiatives, electronic data collection systems and new finance models including having revenue following students to the sites they attend. In the late 1980's and early 90's while serving as deputy commissioner of education, he was a leader in the development of much of Minnesota's choice policy including open enrollment, post-secondary enrollment options, "second chance" programs and the nations first charter school law.

Bob served as the Executive Director of Planning and Policy for the Minneapolis Public Schools where he led the development of new models for serving students, expanded the Response to Intervention (RtI) model and assisted develop a "value-added growth accountability model." He also provided direction to the district's nine chartered schools and 33 contract alternative schools. Bob is an adjunct faculty member in the education administration departments at the University of Minnesota and the University of Saint Thomas. He has undergraduate and graduate degrees from Saint Cloud State University.
Can Innovation and Redesign Start Small?
By Bob Wedl
Indeed it can…and is actually the only way it will.  Win Wallen started his work on redesigning medical devices to treat heart disease in his Minneapolis garage.  Steve Jobs started Apple in his garage.  I'm not sure if Bill Gates had a garage, but the concepts behind MicroSoft started on a small scale.  Mark Zuckerberg started Facebook when he was a student at Harvard.  None of them had a support network behind them.  But each had two things in common: a vision and a strong drive to make that vision come alive.  Their vision was not to improve what already existed.  Rather, the vision was to redesign; to create new.
As a teacher, you too may have a powerful vision about what could be.  You may have said at a faculty meeting, "We could make learning just amazing.  What if…."  And the responses were, "We can't do that." Or maybe, "That's not in the curriculum." Or perhaps, "We have too many things on our plate now.  Don't add any more." Or, "How do you know that would work?"  So with a deflated ego you sat down.  Not to worry. It happens to all leaders of redesign.
Most redesign ideas have far more push-back than support.  The "If it ain't broke don't fix it" attitude is prevalent in most organizations and that status-quo mentality is not unique to public education by any means.  Clearly most everyone is supportive of improving what is currently being done.  But redesign is a different matter and the redesign's are the big break-throughs in any field.  But because of cultural resistance to change, when companies want to make redesign changes, they frequently separate the part of the company working on redesign so those opposed to redesign won't be able to sabotage the change.   When the Dayton's Board started Target, they knew it had to be a separate entity so the Board appointed a president of Target rather than having Target report to the Dayton's president.  Employees of Dayton's were not supportive of Target because they saw it as competition and besides, Target sells cheap stuff and we are Dayton's after all!  Educators think the same way.  That is why it is so difficult to start a new redesign school in the same building as a "traditional" school.  One teacher told me recently that when she decided to teach in the redesign school (in the same high school building) her colleagues accused her of, "Going over to the dark side."
So what to do?  Maybe two or three teachers like the idea you proposed at the staff meeting and came up to you afterward and said, "We like your idea and have been thinking the same thing.  Let's start having coffee on Saturday mornings to think more together."  (You do not have to have coffee in your garage!)  So you develop your idea together and you boldly go to the principal and reminded of the reactions of other teachers when you brought the idea up at the staff meeting.  Or maybe your group knew the reaction of the principal would negative but you recall the new superintendent saying she wants new ideas so you decided to approach her instead. Pretty risky perhaps but innovators usually embrace risk as a natural part of the endeavor.  But alas, the response is, "Well that is very interesting.  Thank you so much for bringing that idea forward.  It is certainly something we will need to think about further.  But with the budget as it is right now…."
So now what?  Because "Let's just forget it" is not in your vocabulary.  The group comes up with ways to implement parts of the redesign in your current classrooms.  The principal is ok with it "as long as you teach to the standards." So the three of you begin implementation. You collect data and continue to refine the model. Student motivation to learn sky-rockets. The results based on your data are promising.  The next year's results are even better.  Parents tell you their kids love school like never before. You present the data at staff meetings. Some teachers are impressed.  Others "considerably less so."
Your team knows you are ready to expand to more teachers or maybe the whole school.  You know many students will fly if only they could have the opportunity to be with your team.  Not every student of course because you understand students learn in different ways.
You can write the end of this story…when you ask, "What if we…."