Cartwheel Studio And The University Of Arkansas Office of Entrepreneurship and Innovation Launching Bounds Accelerator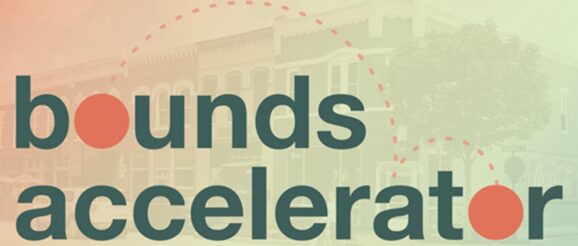 Cartwheel Studio and the University of Arkansas Office of Entrepreneurship and Innovation are launching the Bounds Accelerator, an Arkansas-based startup accelerator that utilizes emerging technologies like blockchain, artificial intelligence, augmented reality, and virtual reality.
The 16-week accelerator will unite entrepreneurs, industry leaders, tech experts and startups to advance digital transformation in the retail value chain. And the program begins on Jan. 8, 2024, and is bookended by an in-person orientation and demo day event in Bentonville, with weekly remote learning and mentoring sessions.
Bounds is aiming to attract ten strong cohort participants, with a minimum of three startup participants located in Arkansas. These participants should be at the "Seed-to-Series A" stage and strongly focused on building next-generation technology to resolve challenges in retail, transportation, logistics, manufacturing, and supply chain sectors.
This program is funded through grants from the Arkansas Economic Development Commission and support from Coinbase Ventures, Haun Ventures, and The AI Foundation. And the U of A Office of Entrepreneurship and Innovation will pair each Bounds Accelerator participant with one paid intern and mentorship and advisory support, including growth-to-scale optimization audits. 
The mentors in the Bounds program will include a mix of experienced startup founders, technologists working at the intersection of AI and Web3, product leaders, retail value chain subject matter experts, notable academics, and experienced professionals and executives from Arkansas-based enterprises.
KEY QUOTES:
"Arkansas has global reach within the retail value chain, thanks to local industry leaders like Walmart, Tyson Foods, ArcBest, J.B. Hunt and others," Stanley said. "There's no better place on earth to run an emerging tech accelerator targeting supply chain or retail-related concepts than right here."
— Josh Stanley, CEO of Cartwheel Studio
"For their part, the startups will gain access and exposure to some of the biggest and most influential customers and investors in the world. And our students will have a front-row seat to this exchange of value."
— Sarah Goforth, executive director of the university's Office of Entrepreneurship and Innovation