Changing Advertising with Innovation, Creativity, and AI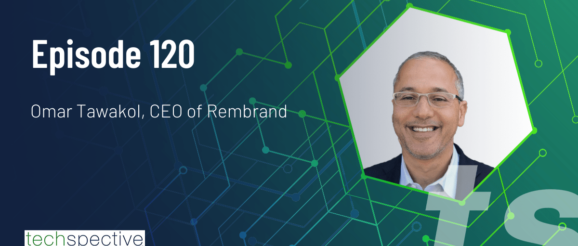 TechSpective Podcast Episode 120
Ads and commercials are a sort of "necessary evil." Aside from the NFL Super Bowl, I don't think anyone is ever anxious to see commercials–and even that has been trending toward more mundane and underwhelming ads for the last few years, in my opinion. Nobody really wants to see the ads, but the ads are what pays the bills and enables the content–which the audience does want–to be offered for free, or at least a lower cost, subsidized by the ad revenue.
The way society consumes media has also shifted dramatically, making traditional commercials and advertising less effective in many cases. In the "before times," TV shows aired serially on a given day and time, and there wasn't really any option to bypass the commercials. Of course, you could still skip them by using that time for a bathroom break or to grab a snack from the kitchen. Starting with the ability to record shows and watch them later–and simply fast forward through commercials or any other part you didn't care to watch–and evolving to streaming services like Netflix that empower the audience to binge watch entire seasons commercial-free in a single weekend, and content consumed via social media platforms like Tik Tok, the game has changed.
Omar Tawakol, CEO of Rembrand, joins this episode of the TechSpective Podcast to talk about trends in marketing and the concept of "Physics-Informed Generative AI," pioneered by Rembrand. Omar was previously CEO of Voicea–which was acquired by Cisco–and CEO of BlueKai–which was acquired by Oracle Data Cloud.
More specifically, we chat about how Rembrand is harnessing artificial intelligence (AI) to revolutionize the concept of product placement ads. Rembrand is able to leverage AI to virtually embed product placement in content after the fact. Not only does it streamline the production process, but it also enables a variety of possibilities that simply don't exist–or at least are highly impractical–with traditional advertising tools and processes.
Omar shared some links to clips that demonstrate the way Rembrand ads work within content:
Check out the full episode for more on trends in marketing and advertising, and the innovative ways that Rembrand is reshaping the process. The podcast itself is audio-only, but the video of our conversation is also available on YouTube if you prefer. The video is particularly useful for this episode of the podcast, because Omar shares some video clips to illustrate how Rembrand works and looks compared with traditional advertising methods:
Please ask questions and share your thoughts on the topic in the comments below. Also, please subscribe to the TechSpective Podcast through your favorite podcast platform and share the podcast with your peers and friends.
If you enjoy the podcast, I would also be grateful if you could take 2 minutes to rate and review the podcast on iTunes or wherever you listen.
I have a passion for technology and gadgets–with a focus on Microsoft and security–and a desire to help others understand how technology can affect or improve their lives. I also love spending time with my wife, 7 kids, 4 dogs, 7 cats, a pot-bellied pig, and sulcata tortoise, and I like to think I enjoy reading and golf even though I never find time for either. You can contact me directly at
[email protected]
. For more from me, you can follow me on Twitter, Facebook, Instagram and LinkedIn.
Latest posts by Tony Bradley
(see all)