City Hall announces director for new Innovation and Technology Department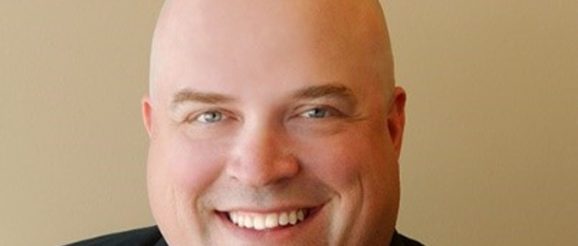 A Sioux Falls entrepreneur will lead a newly formed department at City Hall aimed at making local government more innovative.
Mayor Paul TenHaken Tuesday morning announced the appointment of Jason Reisdorfer to the new position of Director of Innovation and Technology, which is comprised of the divisions of Geographic Information Systems (GIS), Information Technology, and Communications in Sioux Falls city government.
"I am extremely honored to be chosen to lead the Innovation and Technology team," Reisdorfer said in a statement. "Our citizens deserve a team that is dedicated to looking forward into the future. I'm ready to get to work with the Mayor and the rest of the team on making Sioux Falls one of the smartest cities in the country."
Reisdorfer, 38, is a Sioux Falls native and attended Augustana University. In 2012, he sold his restaurant business to begin a new venture with friend Eric Weisser, who together took ownership of Weisser Distributing, selling auto-body tools and supplies, and turned the company into one of the fastest growing businesses in South Dakota, according to a news release issued by City Hall.
Weisser Distributing recently earned their fourth consecutive selection to the Inc. 5000 list of fastest growing private companies in the United States, a list the mayor's former company, Click Rain, also regularly achieved. 
As the Director of Operations at Weisser Distributing, Reisdorfer led Weisser Distributing's growth from four employees and $1 million in sales to over 130 employees with warehouses in three cities and are on pace to record over $65 million sales in 2018. Reisdorfer and his wife, Erika, are parents to daughters Rayna and Mallory.
"Jason's entrepreneurial spirit and record of leading change is precisely what the new Department of Innovation and Technology needs at the helm," TenHaken said. "He will be an important addition to the leadership team and an advocate for preparing Sioux Falls for future growth."
Reisdorfer's appointment requires the advice and consent of the City Council, which will be asked to confirm his appointment during its Sept. 18 meeting.
Read or Share this story: https://www.argusleader.com/story/news/city/2018/09/11/city-hall-announces-director-new-innovation-and-technology-department/1267284002/
Share This Story!
Let friends in your social network know what you are reading about
City Hall announces director for new Innovation and Technology Department
Jason Reisdorfer leaves Weisser Distributing after helping company grow from four employees to 130
Sent!
A link has been sent to your friend's email address.
Posted!
A link has been posted to your Facebook feed.