Clients Request Dell to Tap Blockchain for Cloud Storage Innovation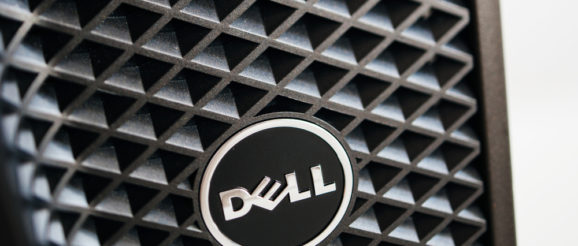 Technology giant Dell has outlined plans to invest in emerging tech like blockchain to retain its top position in India's server market.
The comments surfaced in light of Dell's ambition to retain its top position in India's server market. The multibillion-dollar tech giant received requests from its clients for tapping modern server solutions, confirmed Manish Gupta, senior director, and general manager of Dell EMC India. He told the Economic Times that Dell is looking to introduce newer products that would have the potential in the blockchain, as well as artificial intelligence, cloud, and analytics.
The clientele of Dell EMC India comprises of major local IT firms, banks, financial organizations, insurance companies, and even the government which is reportedly taking a keen interest in the blockchain applications.
For a public ledge that stores transaction data of Bitcoin, first-of-its-kind decentralized money, blockchain has now gone beyond its use case with a promise to innovate almost everything. Startups, corporate giants, and governments are unilaterally looking into it with hopes of integrating their day-to-day working models. Because lines read blockchain as a technology that cannot be hacked or messed around with; that also is simpler, more secure, and faster than any record-keeping solution from the past.
Dell, whose networking and server business model earned a global revenue of $5.1 billion in the second quarter of 2018, believes blockchain could be the ingredient to keep its success untouched. The sentiment, the company recently launched a new server known as PowerEdge MX that would support both traditional and emerging data center workloads, including blockchain.
To which extent the new servers would support blockchain is yet to be confirmed. In of the previous statements, Dell EMC had established PowerEdge MX's ability to "flexibly build and combine compute, storage, and networking" by handling workloads of the organizations focusing on artificial intelligence, IoT, and software-defined storage and networking. There was, however, no mention of the blockchain.
Nevertheless, the inclusion of blockchain as a potential workload itself marks growing adoption of the technology among Indian organizations. The Indian government, which keeps hostile views about cryptocurrencies, has launched blockchain pilots for issuing birth certificates, registering land records, tackling drugs menace and whatnot.
Featured image from Shutterstock.
Follow us on Telegram or subscribe to our newsletter here.
• Join CCN's crypto community for $9.99 per month, click here.
• Want exclusive analysis and crypto insights from Hacked.com? Click here.
• Open Positions at CCN: Full Time and Part Time Journalists Wanted.