Commerce picks 31 tech innovation hubs eligible for $500M in federal funding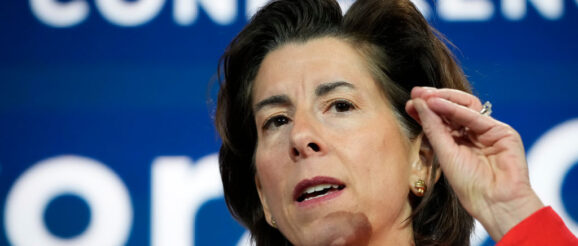 The Commerce Department chose 31 new tech hubs across the U.S. on Monday that will be eligible for a piece of $500 million in federal funding to help spur innovation across multiple industries like autonomous systems, quantum computing, clean energy, semiconductors and more.
The Tech Hubs program, which was enacted as part of the CHIPS and Science Act of 2022 and received $500 million in funding at the end of last year, is an economic development initiative that seeks to build and support new innovation centers and research and development capacity across the U.S.
The designated Tech Hubs include facilities focused on safe and effective autonomous systems initiatives in Montana and Oklahoma; quantum computing projects in Colorado, Illinois, Indiana and Wisconsin; semiconductor manufacturing in Texas, Oregon, Vermont and New York; and energy transition initiatives in Louisiana, Idaho, Wyoming and Florida.
These hubs can now apply to receive between $40 million and $70 million each under the program's $500 million available funding.
"The U.S. will lead the world again in innovation across the board," Biden said at a White House event announcing the decision.
The new initiative is intended to spread the benefits of the tech sector growth in terms of high-quality jobs and opportunities beyond traditional hubs such as Austin, Boston, New York and San Francisco.
"Those tech ecosystems are concentrated in just a few places around the country," Commerce Secretary Gina Raimondo told reporters. "They don't reflect the full potential of our country … They don't corner the market on great ideas."
The Commerce Department's Economic Development Administration (EDA) is in charge of the Tech Hubs program and has been given new authority to designate the hubs and award funding for the initiative's strategy development and implementation.
According to Commerce, it will do this by providing funding to regions where it deems that investment can help to spur a self-sustaining, globally competitive technology industry over the next 10 years.
"The phase 1 designees and grant recipients reflect the diverse technological industries growing here at home and are symbols of American innovation and opportunity," said Deputy Secretary of Commerce Don Graves in a statement regarding the announcement. "The Tech Hubs program will provide them tools and resources to drive economic growth across the nation, which Americans will feel for generations to come."
Each region applying for the funding will be required to have a partnership that includes one or more companies, a state development agency, worker training programs, a university and state and local government leaders. 
The post Commerce picks 31 tech innovation hubs eligible for $500M in federal funding  appeared first on FedScoop.