Coordinator, Master Institute of Visual Cultures, Avans Creative Innovation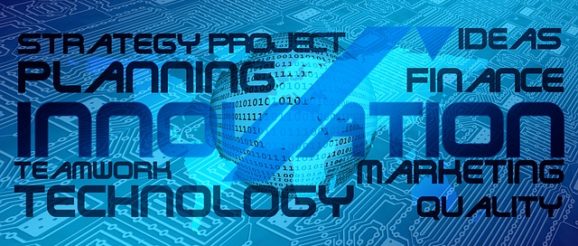 Geplaatst: 22-08-2022
Sluitingsdatum: 10-09-2022
Organisatie

Avans Hogeschool

Standplaats

's-Hertogenbosch 

Functietype

Ondersteunend / Staf, Management / Leidinggevend 

Opleidingsniveau

HBO 

Dienstverband

Tijdelijk 

Aanstellingsomvang

min. 0.8 fte, max. 0.8 fte 

Salarisschaal

max. 11 (€3.881,09 – €5.332,48) 

Opleidingssector

Kunst 
Lees meer over deze hogeschool
You coordinate master programmes and ensure that both education and administrative processes run smoothly. You support the teaching team on location. In addition, you act as a project leader for hybrid/blended learning.
Great job
We provide transformative education, empowering students to become the new generation of artists and designers. With about 25 teaching staff, the department is responsible for the master education of 120 international students. Together we want to contribute in unconventional ways to changing the complex and interconnected world we live in. You forge effective and collaborative relationships with the teaching team and supporting staff across all constituent parts of the organisation and contribute to the implementation of educational strategy and the wider responsibilities of the team. Teamwork is key, in a very versatile job with room to develop yourself, just like our students.
Your role as Coordinator
You oversee the scheduling of all activities related to the institute with the teaching team, supporting staff and in consultation with the Head of Education and external parties involved. You are responsible for a clear and correct study guide, planning of educational programmes and deployment of teaching teams. You identify the consequences of programme changes and ensure the establishment of transitional arrangements. You are also secretary of the Graduate Studies Committee meeting, and you support assessments, public facing events, open days etc. with the help of the production team. You analyze bottlenecks and ensure that processes run smoothly. You work closely with colleagues from the Academy Bureau and Avans International Office.
What we offer you
Avans University of Applied Sciences is committed to bringing out the best in people. It has a reputation for being an excellent employer. We live up to our commitment by offering attractive employment conditions.
You fit right in
You enjoy inspiring your students with your knowledge and enthusiasm. You are also a flexible team player and you are able to motivate your colleagues. Additionally, you have: 
Innovative Avans
Big ambitions, human scale. Committed, personal – that's Avans. A place where you can be yourself. With your unique ideas and insights, we'll give you plenty of freedom..That's part of our learning and entrepreneurial character. We offer optimum flexible education, in co-creation with the professional field. And we are always changing and moving with the world around us. Our aim is to offer ever more personalisation, so that our students can choose part of their own learning pathways. That's our Ambition for 2025. Read these stories to discover Avans as an employer.
Contribute to our Ambition
If you are sure that this job is the right fit for you and you are keen to join our team, please apply before 11th of September 2022. Should you have any further questions about this position, please contact Anne Marije van den Bersselaar or send an email to [email protected]. Interviews will be held in the last week of September.
Please note that this vacancy is advertised simultaneously, internally as well as externally. We will remove this vacancy from our website after the closing date. No rights may be derived from the content of this text. Please do not contact us with unsolicited services or offers.
Direct solliciteren
Spreekt deze vacature je aan? Solliciteer dan direct
Ken je iemand voor wie dit een droombaan is? Deel de vacatures dan per mail, Facebook of Twitter.