Corporate Innovation Manager DE-FR-Nordics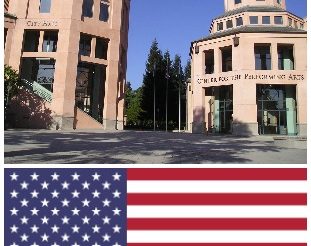 Where: Sunnyvale, Mountain View (United States)
Extent of Work: Full Time
Click here to apply in English
Click here to see other job offers in German, French and Nordic languages
WHO WE ARE:
Plug and Play Tech Center is the largest global technology startup accelerator. With 14 industry specific programs ran annually, we match make startups with corporate leaders, such as Panasonic, Deutsche Bank, Maersk and Mercedes.  With over 25 global locations, Plug and Play is searching for new team members to join our growing team.
WHO WE'RE LOOKING FOR:
Plug and Play Tech Center is currently seeking a Corporate Innovation Manger. The Corporate Innovation Manager maintains the relationships between Plug and Play and the corporations. This role provides a unique opportunity to collaborate with top executives and entrepreneurs at all the innovative, major corporations.
HOW YOU WILL MAKE A DIFFERENCE:
Execute business development and corporate market research programs by devising collection methods and then collect targeted data to identify and evaluate potential corporate partners for participation in Plug & Play's Innovation programs. The purpose is to work with these companies to develop potential partnerships/investment opportunities with Plug & Play's existing portfolio of over 300 startup companies.

Conduct market research and analyses of startup companies in the relevant vertical to determine their viability for participation in Plug & Play's Acceleration Programs. Afterwards, continue analyses and communicate with selected program participants to support the program's market exploration and investment activities. 

Conduct deal flows by matching startup technologies to the interests of large corporations in the relevant industry sector. The goal is to find and match companies with complementary technologies and/or aligned business objectives.

Communicate regularly with corporate partners' executives and learn their short-term and long-term innovation goals

Work closely with the Ventures team to make sure that research projects are conducted in a timely manner and relevant meetings are scheduled accordingly

Organize and manage Corporate Partners' visits to Plug and Play offices

Maintain account plans, and regularly review these against established milestones and targets

Establish protocols for assessing service quality for accounts. Serve as an interviewer for such assessments 

Maintain industry and specialty knowledge and expertise 

Integrate the strategies for information and accounts to encourage team members to work more closely together 

Act as project manager for specific accounts, coordinating day-to-day activities
Bachelor's degree in Business, Marketing, or related field
Minimum of 2+ years prior experience performing Account Management in a B2B setting, involving top executives, preferably for a technology product/service

Experience in Investment Banking and Consulting with top firms is a plus

Experience in Supply Chain or Logistics is a plus

Experience with B2B based partnerships in your vertical category

Ability to manage complex projects and multi-task with excellent organizational skills

Pays attention to both details and macro-level outcomes

Strong internal and external communicator with strong interpersonal skills
Strong written and verbal communication skills (more than one language is a plus, especially German, Japanese, French, Swedish, Finnish, Danish, Dutch, and Norwegian,)

Comfortable with a fast-paced environment and changing requirements – startup experience is a plus

Ability to flourish with minimal guidance, be proactive, and handle uncertainty and ambiguity

Can-do attitude, strategic thinker, and passionate for new products and solutions

Travel 20%