Corvium Introduces New Leadership Team Focused on Food Safety Innovation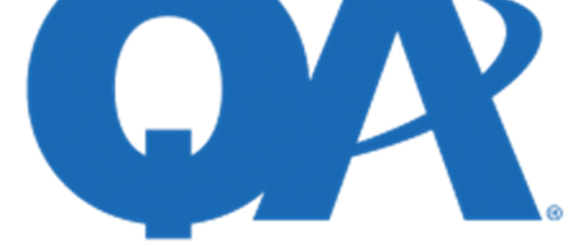 BOSTON — Corvium, a leader in food safety intelligence, has expanded its management team, leveraging valuable experience and knowledge to drive forward Corvium's mission of reducing food risk and improving food quality.
"At Corvium, we are obsessed with making the world a safer place to eat," explains Dr. Michael Koeris, Corvium's founder and CIO. "Our expanded management team is a reflection of that mission. The addition of veteran software and information management leaders rounds out the scientific foundations of our organization." Koeris, who previously operated as CEO, has transitioned to overseeing the company's innovation as CIO.
Joining forces with Marlborough Street Partners to source a leadership team aligned with Corvium's market strategy and potential, the Corvium team welcomes Jeff Swartz, Jeff Massa and David Hatch. 
Jeff Swartz comes aboard as chief executive officer. Having launched, managed and advised businesses in North America, Europe and Asia, Swartz brings diverse experience as an entrepreneur, executive, board member and consultant in technology- and information-intensive businesses. He has served as CEO, interim CEO, COO and senior executive in businesses spanning IT market research/analyst services, healthcare, dispute resolution, software development outsourcing, biomass energy production, waste recycling, specialty food products, life sciences, marketing analytics software, consumer health food products and education technology. Jeff currently serves as vice chairman at Business Strategy Group and is a partner at Marlborough Street Partners.
Jeff Massa takes on the role of Corvium's chief operating officer. A serial entrepreneur, Massa has successfully started and exited several venture-backed companies, such as YellowBrix, where he served as president and CEO, and Infoseek Corporation, where he worked as the SVP of technology of the Corporate Information Division. Most notably, Mr. Massa served three Presidents (1987 to 1993) as the manager of information systems and deputy director of systems for the executive office of the President, National Security Council and The White House. Jeff is also a partner at Marlborough Street Partners.
David Hatch, newly appointed chief revenue officer, brings 30 years of technology marketing, sales and customer success leadership experience. He is the founder of CMO in Residence, a marketing and business development consulting firm. Formerly, Hatch was CMO at IANS, an information security services firm, and the EVP/GM of Harte Hanks Technology Market Solutions and Aberdeen Group, a Boston-based market research firm.
Corvium's CONTROL and INSIGHTS software, analytics and services provide real-time transparency into critical on-premise and supply chain risks, as well as increased visibility into and the improvement of food safety programs and outcomes. As Corvium continues to develop its product portfolio into a mission-critical software suite, these new team members are integral to the company's commitment to leading the industry into the future of food intelligence.
]]>