COVID-19 Hasn't Slowed NPD Innovation – Restaurant & Café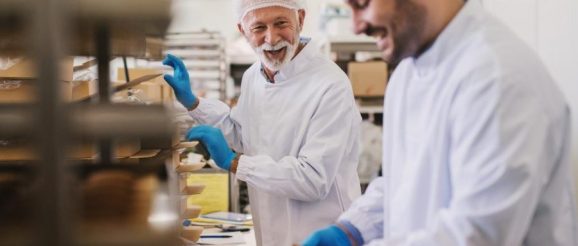 While the COVID-19 pandemic has been incredibly hard for almost every part of the foodservice sector, it has also been a time of innovative product development as brands pivoted their offerings and ramped up new ideas to reflect the needs of consumers during this time.
Nowhere was this more evident than during this year's Inspire+ New Zealand Artisan Awards which saw a record breaking 957 entries for the 2021 competition, making it the largest award of its kind in Aotearoa. 
"The awards this year saw innovation across the spectrum of food and beverage sectors," said Tania Walters, head judge and Restaurant & Café publisher. 
No one really knows what's next in the world of food innovation, but ingredient suppliers at this year's virtual conference from the Institute of Food Technologists have a good idea of where current product development efforts need to focus. 
Many of the 101 companies that participated in the Supplier Suites portion of IFT FIRST on July 19-21 highlighted their ingredient technology through videos of hands-on demonstrations. Many have used this past year to build their in-house customer labs and to invite customers to innovate at them. It's all about being prepared for what's next. 
Formulating for what's next requires a new mindset in terms of what is healthy for humans, for the planet and for businesses. 
Plant-based is an area that meets a lot of consumer health demands, and brands are innovating their offerings to reflect consumer needs for better taste and mouthfeel. According to Euromonitor, the meat-substitute market is expected to reach $2.5 billion by 2023. 
Functional foods and beverages are also on the rise as consumers continue to look for products that align with current health and wellbeing trends.
New Zealand food and beverage producers often take the lead when it comes to innovation, craftsmanship, and expertise. Now they are leading the way in adaptability during times when business and the future is uncertain.