Creativity imperative for innovation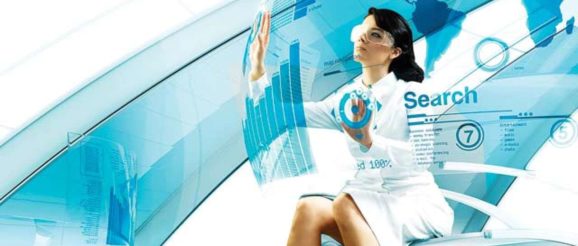 Recently I was a jury member for Alpavirama— Asian Short and Documentary Film Festival organised by the National Institute of Design, Ahmedabad. The films were already shortlisted from hundreds of entries from across Asian countries, all made by budding filmmakers below 30 years of age. It was amazing to see the diversity from countries such as India, China, Turkey, Central Asia such as Uzbekistan and Kazakhistan; far East such as Myanmar and Indonesia; middle east such as Iran, Saudi Arabia and Israel.
A majority of films were sensitively made and what was striking was not only the diversity of cultural nuances but also the similarities in the portrayal of human emotions and universality of life.
Both books and films have this wonderful ability to broaden the worldview and look at life from multiple perspectives which is extremely critical for good innovation.
Another interesting aspect of the festival was the background of the filmmakers. There were films made by students and alumni from some of the best film institutes as well as independent award-winning filmmakers. Yet the first prize in fiction, The Golden Comma, went to a young filmmaker from Turkey who had a masters in philosophy and used to act in theatre. Somehow the mix of philosophy and theatre background had worked at the event. The same is true of creative professionals in industries.
Apple-like organisations have recognised this fact and given precedence to engineers who follow other creative pursuits such as music, art, theatre etc., in their recruitment process.
They believe that such professionals would bring a creative mindset which would make them think innovatively. If having a creative background helps in thinking innovative ideas (mostly recognised in top organisations), is our education system even supporting it?
No, because our entire education, and later training within industries, gives so much focus on specialisation that it does not promote holistic understanding. Education is so competitive that it does not allow children to have varied interests; majority of children drop all their creative interests in preparation for their board exams.
Howvere, humanities department has been introduced in the Indian Institute of Technology (IIT)s in recognition of the fact that technology needs to have a human perspective. Engineering students take electives in humanities department. Some IITs including IIT-Delhi have also started offering creative courses such as theatre as electives. This is also in recognition of the fact that most of the students who join institutes such as IITs are highly competitive and focussed, and that creative pursuits would help them unlearn some of those attitudes.
Key takeaways are:
Make education less competitive. Allow students to pursue their different interests especially during their school years.  
While they may major in certain core areas, allow students to take minors in other creative areas during higher education.  
Students should be allowed to do their PhDs in areas other than the one in which they have done masters- this would enable them to look at their research area in an unique manner  
In order to build an innovative culture in organisations, select people with multiple interests. Enable employees to nurture their creative pursuits.
Many of these could be policy-level decisions and may involve major changes in approach. It is time to rethink our entire education and training system.
The writer is a senior faculty at the National Institute of Design. She loves looking at white walls and imagining possibilities