Critical Infrastructure Needs for Moving the Rural Poor into the Innovation Economy – Fern Software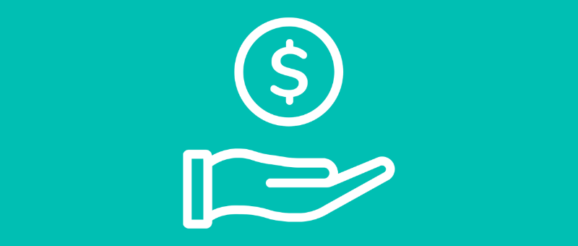 Institutional efforts to bring the global underserved and unbanked into the financial mainstream through inclusion and financial literacy education is an important first step, but the rate of change is accelerating. Those being left behind, without access to economic mobility, will have farther and farther to go to attain any parity. The innovation economy is rapidly impacting global commerce. Access to stable broadband internet will be the key to allowing those in rural, underserved, and isolated communicates to participate in new economic opportunities.
But for communities that have traditionally been isolated, those communities with significant generational poverty, tribal lands with indigenous people, the developmentally disabled, veterans, and other communities challenged by social and geographic isolation, essential services such as broadband internet access are often lacking. This lack may have a more significant social impact than other, more traditional barriers to financial inclusion and financial literacy. In addition, challenges with transportation infrastructure, such as exists in Sub-Saharan Africa, political instability and social violence, and the rapidly increasing effects of climate change on marginal agricultural land is seeing large, rapid changes in population centers as young people look toward migration for opportunities. The communities that most need infrastructure development are those with the fewest resources to realise the needed growth.
The Institute for Local Self-Reliance is a community action organization that helps communities develop local resources in an effort to be self-reliant. They work in energy, banking, and broadband internet access, among other issues impacting community economic health. They provide toolkits and resources, information hubs, and other resources for communities hoping to provide the infrastructure needed for broadband access.
The growth of crowdfunding platforms for capital development across the world has brought a number of interesting opportunities; one of the most significant for the issue of civic development, such as community investment in broadband internet, is the combination of crowdfunding and startup accelerators.
Small business accelerators are widely varied, but tend to include an education component, a bootcamp-type skills and networking development component, and opportunities for venture capital funding. These small business accelerators have begun to populate the civic development and community nonprofit space. The growth of funds and community-positive investment platforms with small business accelerators focuses business development on regional and community needs.
Neighborly began as a crowdfunding platform specifically for community development projects. They have matured into an innovative platform in which the small investor or citizen can invest in community or municipal bonds. Neighborly has begun an accelerator program for small startups who are investing in civic development; the fall 2018 cohort will focus on community organisations who are trying to ensure broadband access.
Points of Light Civic Accelerator has successfully concluded a cohort of startup businesses focusing on challenges for veterans. Their new fall 2018 cohort will be nonprofit and for-profit businesses with the goal of increasing financial resilience and economic mobility among the underserved. Some proposed startups are developing fintech solutions, digital platforms and tools that embrace the models of the sharing economy, while others will look at needed infrastructure development.
Chuffed.org is a crowdfunding platform that focuses on social action, including community development projects. They have a special campaign for projects that impact the indigenous communities, with no-fee programs for these crowdfunding projects. Originally based in Australia, they have supported nearly 300 indigenous community development projects, including safe water programs, health and education, and children's development.
Rather than having community infrastructure development brought by states and nations, which has seen the rapid development of urban centers, underserved communities are beginning to find their own unique solutions. In addition, they are finding or growing tools to fund that development. In many cases, however, partnerships between government and community organisations, or efforts that take advantage of grant funding for initial engineering or infrastructure work are most likely to succeed.
Governments are working with local communities to provide assistance, as they have an inherent interest in the economic prosperity of their people. In the US, the USDA has a grant program to help communities with infrastructure development related to broadband internet. A study out of Aalborg University details an option for Universal Service Funds to bolster bottom-up community broadband development initiatives in India and Ghana.
Traditional grant funding programs continue to work in this space. The Gates Foundation gave grants to libraries in five states in the US to improve broadband internet access. For many rural communities, public libraries are the only source of affordable internet access. Microsoft's Airband Grant Fund is investing in eight startups with the goal of providing internet access to rural communities in the US, Asia, and Africa. The Alliance for Affordable Internet is a global coalition working for internet access policy and regulatory reform in low and middle income communities.
The rural poor, geographically isolated communities, and indigenous communities are falling behind in poverty reduction efforts. In order to participate in the opportunities of the coming innovation economy, they need the basic infrastructure development that will allow them effective broadband internet access options. Many communities are working to find local solutions, using new crowdfunding opportunities, or by working in partnership with government or traditional grant programs.
View the full list of Fern Software Blog posts here or visit our Library to download other useful resources here.
Find out more about Fern Software solutions, click here to request for our brochures for free!