Crowdstrike CTO on 'setting the vision for innovation'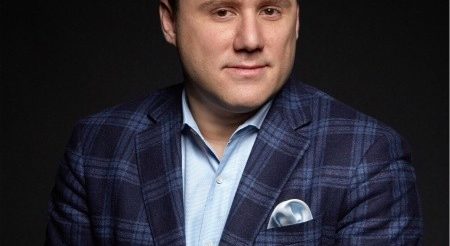 Crowdstrike CTO on 'setting the vision for innovation'
In an exclusive interview with Information Age, Dmitri Alperovitch – CTO, Crowdstrike – explains what his role entails, how to succeed in it and the regular challenges he has to overcome
'Only by understanding their challenges and weaknesses, can you build technology to combat the threat and successfully stop breaches'
The function of the CTO role varies and is in relative flux. However, there is one constant that remains: the focus on innovation.
Dmitri Alperovitch, CTO at Crowdstrike, is no different. He leads the company's technology strategy, by driving product innovation and setting the vision for innovation.
The vision for innovation
"I am responsible for setting the vision for innovation of CrowdStrike's technology and services," said Alperovitch. "And, I bring that vision to market, to keep protecting our rapidly growing customer base against the most advanced adversaries that might target them."
"I spearhead the efforts to further develop our patented technology and continue to build modules of the cloud-native Falcon platform. I also lead our world-class threat hunting team – Falcon OverWatch, which hunts across 1 trillion events collected by our endpoint technology every single week and helps to stop over 25,000 breaches a year."
Similar to Microsoft UK's CTO, Alperovitch is on the cyber security front line for Crowdstrike. In his role as CTO, he needs to be always talking to customers and prospects, while frequently briefing their Boards of Directors — a fundamental quality of any CTO, being able to translate technical aspects to the stakeholders. This is necessary [in a security context] to help them develop effective cyber security strategy and metrics to hold their teams accountable.
Above all, a CTO's role concerns driving innovation
'Understanding the adversary landscape'
"I believe it takes a deep understanding of the adversary landscape and how offensive operations are being conducted, to succeed in my role as CTO," said Alperovitch.
"Only by understanding their challenges and weaknesses, can you build technology to combat the threat and successfully stop breaches. You also need to have the boldness and great industry reputation to be able to go after and hire the best and brightest people to help collaborate and innovate on a continual basis."
"Finally," he said, "you need to be able to articulate your capabilities, vision and mission to customers and convince them put their faith in you to protect their most critical assets and data".
Expanding business and technology at scale
One of the main challenges that Alperovitch has come across in going from a startup to a mature organisation with well over 1,000 employees, is the ability to expand the business and technology at scale.
"I've seen a lot of companies fail because they try to grow too fast, but end up cutting corners," he said. "We made sure this did not happen with CrowdStrike. We spent years building the right architecture, from the ground up that would not require a rebuild that too often sets the companies back, and does not allow them to continue innovating."
"The beauty of our technology is that it's fully cloud-based and can be deployed into your environment in mere seconds. CrowdStrike's business doubled in the past year both with regards to revenue and headcount, serving more than 16% of Fortune 1000 companies and 20% of Fortune 500 companies. Year-over-year we've seen 500% growth of $1 million or greater in contract value, 167% growth in number of subscriptions and 140% year-over-year growth in annual recurring revenue. Today, we have customers in 176 countries who integrate our technology, but it wasn't always an easy journey."
"As we rapidly expanded, making sure we had the proper people on the ground to enable and support our global customer base was certainly a challenge. This is one of the reasons CrowdStrike built a remote workforce policy from day one. We wanted to make sure we could harness the best people from around the world and fight the adversary no matter what time zone they might be in."
"Employees aren't chained to a desk or stuck in an office environment. This way, we can support our customers and hunt threats on 24/7/365 basis without having anyone working the night shift.
The role of the CTO
"This is certainly true for the role of a startup CTO in a vibrant and constantly changing field," said Alperovitch. "My days are never the same. One day I'll be focusing with my research team on building out a module aimed at securing removable media devices and the next, working with our OverWatch, Intelligence, and Services teams to investigate and track a Chinese intrusion into a telecommunication company. My role is always changing and I expect that to continue for the foreseeable future."