Cultivating Innovation within Your Organization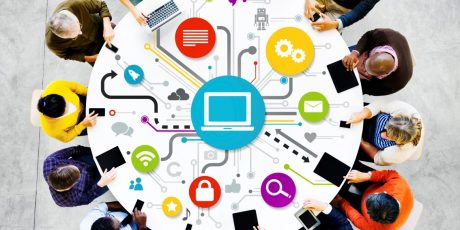 What exactly is innovation? How would you define it? While business leaders seem to agree that innovation is necessary to survive in today's competitive marketplace, coming to a consensus on exactly what that means is easier said than done.
For some business leaders, innovation means developing entirely new solutions, products, and technologies. For others, like myself, innovation is open, two-way communication that leads to better results, whether it's business or social processes, operations or business models . Innovation is inclusive and requires the open exploration and discussion of ideas and challenges without bounds. It is about provoking thought and harvesting ideas, no matter their source, and developing a disciplined but flexible approach to an outcome. In short, innovation is about people, not technology. It is an ongoing mindset and the essence of an organization, not just a project with a beginning and an end.
With more discussions trending about the role that innovation plays in a business' success, the million-dollar question now seems to be whether innovation can be taught, or cultivated, within an organization. Because innovation is about people, not technology nor product development, I believe that most organizations can encourage and grow it through the following five strategies:
1.   Break down silos and foster cross-functional collaboration
From interns to C-suite executives, great ideas can come from anywhere inside (or even outside) an organization. Innovation programs should not be limited to certain departments, such as engineering or product development. Instead, organizations should encourage employees to think outside their job function and bridge the discussion across teams of varying disciplines. Inspire the cross-pollination of ideas by creating innovation programs that bring together employees from different departments and of all levels to have them brainstorm new ideas and solutions together.
One does not need to be an engineer or inventor to be innovative – some of the most impactful ideas can involve new business processes that create efficiencies and save money, or a better way of communicating with customers that improve service, for example.
2.   "Gamify" Innovation and Have Some Fun in the Workplace
Companies should "gamify" their approach to innovation by creating friendly competitions that incentivize and reward employees and teams for identifying and developing new ideas. Gamifying innovation helps employees break out of the self-imposed boxes of their position or responsibility within the organization, while incentives and rewards entice people to express themselves and communicate their good ideas . Within your innovation programs, have other employees vote on their favorite ideas to get more people contributing to the discussion. Or, mirror the startup world with your innovation programs by allowing employees to play the roles of founders, angels, and mentors. Those with ideas they'd like to implement are the founders, while the angels are given virtual tokens or currency that they can use to "invest" in their favorite ideas. Throughout the program, mentors lend their advice and outside perspective to the founders to help make their ideas better.
Companies can also consider implementing an "Innovator Award" to generate excitement and interest among employees by rewarding them for implementing innovative new processes or elevating ideas. Rewards can be time off, a prime parking spot or monetary. In addition, innovation events like hack-a-thons or technology demonstrations help creative thinkers bring their ideas to life outside of their typical work environment. While all these ideas will help make innovation fun and spur excitement, it's most important for companies to "walk the talk." Awarding a prize without providing real support for the innovator to help them implement their idea will only discredit your efforts.
3.   Form a Community-wide Network and Innovation Hubs
No single company can innovate on its own. Provide employees with channels to reach out to leaders in your business community and discuss ways they've been able to successfully encourage innovation amongst their own employees.
Invest in coaching, development and mentorship opportunities not only across the organization but also in the community. Bring together customers, partners, local startups, developers, representatives from the local government, researchers and academics from local universities, all under one roof.
In this type of co-working-like environment, they can discuss challenges and share ideas and best practices, making them better able to discover, co-develop and implement game-changing, outcome-based solutions. We've taken this approach at Cisco when establishing our various Innovation Centers in cities around the world. By bringing together internal and external parties, each with their own local expertise and experience, and giving them a space to exchange ideas, it has created a network multiplier effect that enables homegrown ideas to scale worldwide. Diversity of thought and fresh new ideas come from bringing together an ecosystem of people who have different backgrounds and experiences.
4.   Secure Executive Commitment to Innovation
Executive buy-in is essential for innovation. Employees need to know that innovation is a true priority and not merely something to which the company pays lip-service . Employees must be empowered to dedicate time away from their day-to-day responsibilities to innovate ideas they're most passionate about. But, they must also see that their higher-ups taking innovation seriously. Leaders from the C-Suite on down must reinforce innovation as a key strategy in the company. They must get involved in the innovation events and communications, and create an environment where employees feel free to experiment and take risks without fearing repercussions. As a result, executives that live and breathe innovation will cause a "trickle-down effect" that cultivates innovation among others.
5.   Weave Innovation into the Everyday Fabric of Your Work Culture
To make an entrepreneurial mindset an integral part of the organization, educate employees on how to embed innovation into their daily practices at work. Managers and executives should set aside time for meaningful discussions and dialogue with their teams. Ask them what persistent problems or challenges they're seeing in the workplace and how they could be solved. Or, ask them what gaps they're seeing – what is the company missing and how can things be improved? Create spaces that encourage thinking. Provide areas where employees can get outside with their colleagues during the work day, or create free-flowing spaces to help get employees' creative juices flowing. For example, at Cisco, we created a space we call the thingQbator, which is essentially a maker space for Internet of Things (IoT) technologies. In the thingQbator, employees have hands-on access to a wide range of sensors, technologies, tools and platforms that they can use to turn their ideas into working prototypes. Giving employees the tools and resources they need to bring their ideas to life has enabled us to stimulate innovation across all 14 work functions.
In today's hyper-fast digital age, innovation is more crucial to a business' long-term relevance than ever before. Without it, organizations quickly lose ground to competitors, new market entrants, and industry disruptors. Methods to cultivate a culture of ideas and innovation must center on the people of the organization and build upon principles of open dialogue and communications. Empowering employees with the time, ways and means to come up with new ideas, as well as the opportunity to collaborate with each other and fully develop their ideas, are the keys to creating a successful and lasting legacy of innovation.
The article first appeared in HR Technologist.
Meanwhile, if you have questions, get stuck, or need an innovation therapist, don't hesitate to contact me: