Dassault Systemes To Set Up Innovation Centre At NIT Silchar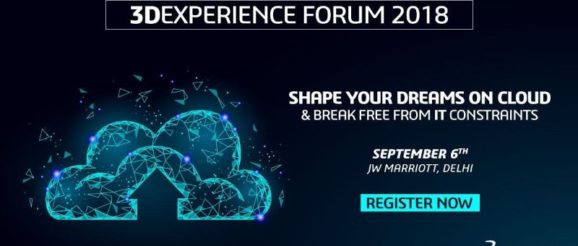 Global 3D experience major Dassault Systemes on Thursday said it signed a memorandum of understanding (MoU) with National Institute of Technology Silchar (NITS) to set up a "Cloud Center for Innovation" at the institute's campus in Assam.
The MoU was signed at the at the field of a "3DEXPERIENCE Forum India 2018".
As part of the MoU, Dassault Systemes said it would host five knowledge centres – skill centre, learning centre, advanced digital innovation labs, outreach centre and national centers – at the NITS Cloud Center for Innovation.
These will feature project-based and entrepreneurial learning experience, skill development, and research collaboration initiatives.
The centre will help students and professionals in the field of advanced technology across diversified industries and domains to get hands-on experience with the 3D experience platform and its industry solution experiences.
"Dassault Systemes' proven excellence and experience of running Innovation Centers worldwide as well as access to them through platform-based open innovation will prove to be a boon for some extensive sustainable research practices and will contribute to the developmental needs of the region and country," said Professor Sivaji Bandyopadhyay, Director and Chairman, Board of Governors, NITS.
"From academic research to execution of developmental projects in northeastern states, users can engage in collaborative innovation for design and engineering, and simulation with a single point of access in a highly secured environment," Samson Khaou, Managing Director, India, Dassault Systemes, added.
The NITS Cloud Center for Innovation will also be accredited as an authorised certification centre for Dassault Systemes in the northeastern states of India, the company said.
The post Dassault Systemes To Set Up Innovation Centre At NIT Silchar appeared first on TechiExpert.