Data innovation: Edinburgh positioned to be pivotal to enterprise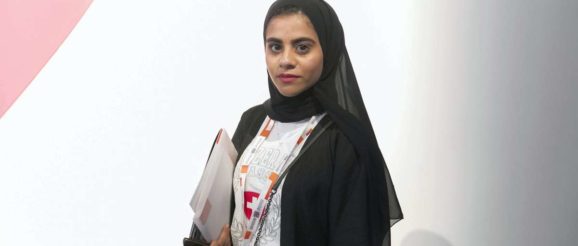 With three universities and a plethora of tech start-ups, Edinburgh was found to be the UK's fastest-growing tech hub in 2017 by the respected Stack Overflow report, which tracks the movements of developers and their employers.
The city's total developer population now stands at 20,000 – which is the equivalent of seven developers per 100 people in the local labour force. During the second half of 2017, the number of data scientists in the Capital grew by an impressive
19 per cent.
More good news for the sector came in June with the announcement that Scotland's first artificial intelligence (AI) and blockchain accelerator was to be launched in Edinburgh, in a move expected to create almost 400 jobs.
That announcement came ahead of the finalisation of the £1.3 billion Edinburgh and South-East Scotland City Region Deal, which aims to establish the region as the data capital of Europe. With the University of Edinburgh at its centre, the City Deal's data-driven innovation (DDI) programme aims to give businesses and people in the region and its surrounding areas maximum advantage in the data revolution.
The DDI component has been designed to overlap with the City Region Deal funding for skills and employability to equip young people from all backgrounds to succeed in the digital economy, to enable them to develop the skills to better use and apply data in their personal and working lives. Aligned to this, the University of Edinburgh and Heriot-Watt University will train 100,000 people in the application of data across the region's major industry sectors over the next 15 years.
But it's the bold ambition of making Edinburgh the data capital of Europe that has attracted attention.
So why should the city and surrounding region be aiming for such a title? Chris Wright, chief technology officer of gaming analytics firm deltaDNA, said the combination of academia, a strong start-up ecosystem and government support meant that Edinburgh was well placed to excel in data compared with its European peers.
"Data is the new digital currency and the next 50 years will be dominated by a data revolution which will arguably have as profound an impact as the Industrial Revolution of 200 years ago, he said.
"Everything will soon be hyper-personalised in real time and driven by data.
"Edinburgh is home to many world-class tech companies. The combination of academic excellence in data science, a vibrant start-up community, government support and great heritage in areas like biosciences and marketing analytics make this city the perfect place for data-driven businesses to succeed.
"As the UK's largest tech incubator, Edinburgh is the perfect candidate to become Europe's data capital. When that happens, it will be massive, not only for the city but for the country."
Kevin Collins is assistant principal industry engagement at the University of Edinburgh. In 2016 he led a team which responded to the UK Government's science and innovation audit – a national survey which examined regional strengths and asked how economic growth and productivity could be catalysed.
"That's really where the idea that Edinburgh could become the data capital of Europe came from," he says. "We stated that as an ambition as we felt the city has a lot of the inherent qualities to justify such a title. To my knowledge, no one other city in Europe has stated that as an ambition. It's something Edinburgh and the region could focus on as an objective.
"Edinburgh and the surrounding region has a very scientific base and over the last decade we've seen a strong digital cluster emerge, and witnessed steady start-up growth.
"Remember, 70 per cent of people now own a smartphone and 50 per cent of internet traffic is coming from mobile devices. Data is increasingly ubiquitous in the economy – we have a choice as to whether we commit to having a strong DDI strategy as a flagship for what we do. Or we don't commit and we see a reduced competitiveness and ultimately a hollowing-out of our economy."
The ambition to become Europe's data capital is supported by the city's private sector. Collaboration between academia and business is a cornerstone of the City Deal. "It gives us a mission that we can rally behind and set out our stall against," says Kent Mackenzie, a partner at the Edinburgh office of Deloitte.
"Data is the absolute lifeblood behind a number of social technologies and commercial enterprises that are so important for us all. The level of talent and connection we have in Edinburgh can allow us to achieve this mission.
"Most cities and regions around the world are pioneering centres of excellence in different areas, or creating hubs, and highly connected services. To remain attractive and competitive, it's important for Edinburgh to seize the initiative – securing investment through programmes such as the City Deal will help us compete with other European cities. But we must not rest, we must stay delivery-focused and draw on our unique strengths."
By training more people across Edinburgh and south-east Scotland in data skills, the region stands to benefit from the increased employment opportunities that result. "The companies I go out and speak to, the message is almost universally that data science skills are lacking across the public and private sector," adds Collins. "They don't have the capacity to do the things they would like to do in terms of leveraging their data.
"We have to create a gravity point by making Edinburgh a location that is known for something in the wider digital world – a very clear and simple message. The idea of the data capital of Europe is to articulate that this is what we are trying to build in the city and across the region.
"That's somewhat different from trying to compete with other centres that might try to become leaders in digital more generally. We are talking about the data side of it and how to leverage value from it, and getting everyone working towards it from different sectors of the economy."
Scottish Enterprise, the country's main economic development agency, is firmly behind the City Deal and its DDI ambitions. It's already working with partners to exploit the opportunities identified by the university and those involved in the project.
"We supported DataLab and other industry partners to host Scotland's first DataFest, a week-long programme of events attended by over 2,500 people," explains David Smith, sector director of digital and engineering at Scottish Enterprise.
"This included a business conference of 450 delegates, where leaders came together to discuss the global opportunities of data and related technologies. And one of the many things we all agreed on was that our thriving data scene has put Scotland in pole position to become the data capital of Europe. Reaching this goal will take significant work and further collaboration to encourage more new investment into our
eco-system.
"A great example of how this is already happening is the commitments made by the Scottish and UK governments and the Edinburgh City Region Deal partners towards a £350m package of investments linked to accelerating data-driven innovation – investments which will help to put Edinburgh and Scotland at the forefront of technology-led innovation.
"We'll also be increasing our support for business in this sector with the introduction of a new Data Advisory Service, led by Scottish Enterprise. This will focus on developing the capabilities of companies and helping them realise market opportunities. Developments such as the recently launched £9.2m Scotland's CAN DO Innovation Challenge Fund is another great example of how new ways of working will support companies to grow.
"We are rightly ambitious for Scotland when it comes to the opportunities of digital technologies. But thanks to our culture of innovation, long-established relationships between industry and academia and a growing skills base and tech ecosystem, I believe Scotland is well placed to secure its position as the data innovation capital of Europe within the next few years."
But what are the hurdles that Edinburgh, and Scotland, must overcome to benefit from the data explosion?
"The one we can tackle as a nation is the equipping of skills for future generations," says Robin Huggins, director of academy and client services at data recruitment agency MBN Solutions. "We have to embed digital proficiency in kids as young as we possibly can. We have to fill the jobs we have in this economy.
"We as a nation also have to become a little more adept at how we use our data. All of these great models and business ideas only work where data is freely given. But where organisations have made a mess of it in the past is poor handling of data, leading to various data breaches."
This article appeared in Data Innovation in September 2018. A digital version can be found here.