Data innovation: Opportunity of global significance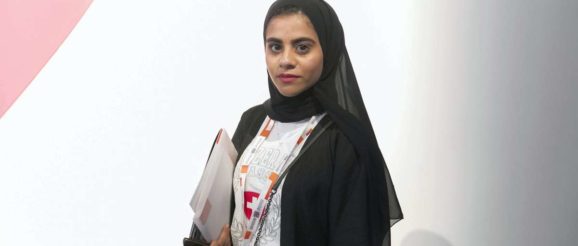 The Edinburgh and South East Scotland City Region Deal will transform the nature of what we can do both as a city and a region.
The Edinburgh and South East Scotland City Region Deal will transform the nature of what we can do both as a city and a region.
We have a set of assets here that other places cannot match and this, twinned with the collaboration that is emerging, is a rare opportunity of global significance.
We are building from a position of strength.
There is the mix of capabilities of the universities involved be it the University of Edinburgh's strength in Artificial Intelligence through to Heriot-Watt University's experience in robotics. We are producing cutting edge research and have students graduating who have learnt on the basis of this research.
This provides a stream of ideas and talent into the economy.
Just down the road is the tech incubator Codebase which – alongside others in the city – has shown that it can translate these ideas into businesses. And we also have a fantastic record of companies such as Skyscanner, Fanduel and more recently Nucleus that have scaled up.
This means there is an abundance of ideas and talent flowing into the entreprenurial ecosystem.
Data innovation is a transformative and disruptive trend across the globe. That disruption will challenge some occupations and industries.
So we need to recognise that and invest in the development of skills so that people aren't left behind and can flourish in the data-driven economy of the future.
A great deal of thought has gone into how we tilt the education system, from primary school level upwards, towards lifelong learning and reskilling.
Universities, for example, will not focus only on the traditional four year degree in the future, but deliver educational opportunities on a flexible basis across the lifecourse.
The City Region Deal is set to exert a 'magnetic effect' bringing in companies and investment from different sectors and driving the wider growth of the economy.
Midlothian Council, through their centres of excellence, have shown a vision of how schools can closer align with the skills needs of the economy.
Newbattle Community High School will be Midlothian's first Centre for Excellence and will offer students the chance to gain digital skills from film and video production to programming and coding.
More centres are planned with each having their own specialism and the opportunity for businesses in the area to align to support the school – and we hope others will emulate this model.
One of the basic levers of economic productivity is keeping people in good health and I think we will have huge scope for advances in healthcare through the City Region Deal.
We can gain a greater understanding of the pattern of development of disease through analytics and through that identify the points of intervention to prevent healthcare problems or slow their path.
There will be a growth in technologies that will allow people to live
independently for longer in part through sensor technologies but also intelligent exoskeleton devices which support muscle power.
We will see advances in the technologies driving autonomous 
vehicles and when we move to 5G communications networks, the growth in mobile data processing power and the artificial intelligence applications to support them.
We will also see the growth of a cashless society with more personalised financial services on open banking platforms.
Some countries like China have seen inefficient financial systems rapidly disrupted – and some parts swept away – by technological change.
Our financial systems are much more efficient and robust and they have an opportunity to adapt and lead financial services change.
The economic vitality that will be injected into the region by the city deal means that it truly does offer an opportunity for all.
Edinburgh has a high income disparity level and this opportunity cannot be limited to those working at high end skill levels.
That's why the programme of skills development over the course of the city deal is absolutely vital.
If we can ensure that all people have the opportunity to develop skills to work to achieve higher productivity then we have a golden opportunity to decrease the gap in income levels in the region.
Charlie Jeffery is senior vice principal of the University of Edinburgh.
This article appeared in Data Innovation in September 2018. A digital version can be found here.