Dean Georgette Chapman Phillips on the New Lehigh Business Innovation Building | Lehigh Business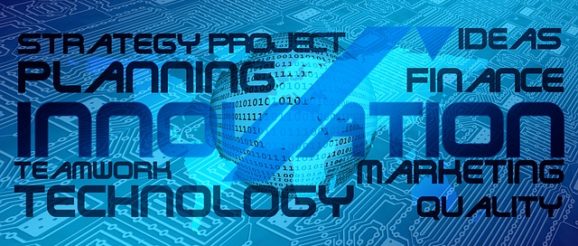 In this episode of Lehigh University's College of Business ilLUminate podcast, we are speaking with Georgette Chapman Phillips about the newly constructed Lehigh Business Innovation Building. Groundbreaking was May 2021 and as of this recording the finishing touches where being completed in January 2023.
Georgette Chapman Phillips is the Kevin L. and Lisa A. Clayton, dean of the college of business at Lehigh, a position she's held since 2014. Dean Phillips' research and teaching is focused on the intersection of law, economics, and public policy. She's published in the areas of urban and regional planning, local government law, real estate, and housing. She also has a law degree from Harvard Law School.
She spoke with Rob Gerth, director of marketing and communications for Lehigh Business.
Listen to the podcast here and subscribe and download Lehigh Business on Apple Podcasts or wherever you get your podcasts.
Below is an edited excerpt from that conversation. Read the complete podcast transcript.
Rob Gerth: When did the idea of expanding the footprint of Lehigh Business come about for you?
George Chapman Phillips: As we started growing the faculty, we were running out of faculty space. And it became increasingly evident that we had to find more space for our faculty. And as the idea started kicking around in my head, it became very clear it wasn't about the faculty. It was about the students. And if we got more students space, that we could expand the faculty within this building, within Rauch [Business Center].
Gerth: Do you think it was fate that when you said, "Hey, I think we should build a new building," that there was a parking lot across the street or catty corner to this corner?
Phillips: I was talking with the president one morning after this 8 o'clock meeting. And he asked me how it was going. And I said, "I'm just not happy. It just isn't going the way that I wanted to go," and I was explaining to him why and Zoellner. And he looked across the street, because we were meeting over at Wilbur Powerhouse. He looked across the street and he said, "Well, why don't you take that parking lot?" And I said, "Really?" He said, "Sure." Now, as a real estate person, I can tell you a flat surface parking lot is probably the least productive use for any piece of land. And we just have flat top parking. I was very happy to relieve him of the burden of that inefficiency of land use. And just from there, it took off. From there, really, the design just came into place. We crystallized where we were going in terms of student space and what we needed, Exec. Ed. space. And the rest, as they say, is history.
Gerth: I guess the biggest one that we haven't mentioned yet and probably should is the worldwide pandemic that happened in the middle of your construction.
Phillips: This project was green-lighted by the board of trustees in February 2020. It was a glorious day. I was so, so happy that day. We had met our fundraising requirements, and it was rainbows and unicorns, so very happy. How quickly it turned dark!
Gerth: Like a month later.
Phillips: Oh, not even a month later. The governor of the Commonwealth shut down all construction everywhere. Now, of course, if you remember, Lehigh's had several construction projects actually in the ground at that point. Three new dorms were in the ground. And so, they had to be stopped. And I was just beside myself, because our project wasn't in the ground. We had done all of this fundraising, millions and millions and millions of dollars in fundraising, and we weren't in the ground yet because we were supposed to start digging the hole in June of '20. And so there was a really dark time there when we didn't know what the pandemic was going to do. I mean, I don't think that it stretches the imagination that we were wondering, "Were we going to exist as a people?" I mean, this could have been some black plague type event that happened across the country, across the world. Nobody knew in March of '20 what was going to happen. So, there's no way that I could say, "Well, I think that we should start building." First of all, like I said, the governor said, "You're not building anything." And second of all, we were just trying to swim fast to stay even as a university. And we weren't going to divert our attention to starting a new building project. Then things started to get better. We started seeing a light at the end of the tunnel. The governor lifted the moratorium on building so that we got the three dorms done. So, at the end of 2020, the board of trustees reaffirmed the green light. And that was again a happy day.
Gerth: How do you go about even starting to fund for something like this?
Phillips: It all starts with the idea. I cannot say a big enough thank you to our initial donors. I say thank you to all of our donors, of course. I mean, the generosity has been astounding. Our Lehigh alums have just been amazingly generous. But I have to give a special nod to the people that signed the commitment while it was still very much in the design and in the thought process. You always have to have those people that believe in the idea. And then you have people coming along as the idea becomes reality. But our early adopters, I just say thank you, because without them, without their faith that we would get this done, we wouldn't be sitting here.
Gerth: Let's talk about some of the features in the new building, features that are there for faculty, for students, for staff. Give me the highlights.
Phillips: I just got back from a walk through. And so, it's fresh in my mind. And the first thing that you think about is openness. It is so open. It's big. It's bright. It's beautiful. You don't feel claustrophobic. And your geography really does dictate your interaction with each other. So, if you're feeling very constrained, very closed, you're probably going to remain that way. If we give you big open spaces to think, hopefully, you will do that. So, the classrooms are designed so that the students have the ability and the faculty have the ability to interact with each other while in the classroom. There is one, what we would call, traditional horseshoe classroom simply because we got to teach ECO 1, right? That's just the fact of the matter. We do have to have some big classes. But the vast majority of the classrooms are built so that there is no one way that students are learning in the classroom. There're two things that we wanted, that were always front of mind in our design process: flexibility and adaptability. Flexibility, meaning that when the faculty and the students are in the classroom, they can do things; they can move the tables; they can have everything. Adaptability acknowledges that the way that we're teaching today probably is not going to be the way that we're teaching in 25 years. We want the building to age gracefully. We want the building to adapt to modalities of teaching that we don't even think about now.