Digital Platforms: 18 years of innovation and teamwork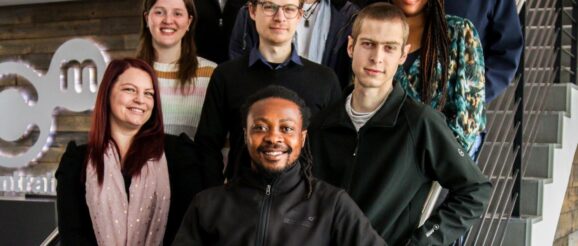 Bloemfontein Courant – News you can use
In an ever-changing digital landscape, both businesses and individuals have had to adapt to the constant innovation and development in the world of internet, software development, and media.
Celebrating its 18th year in September, Digital Platforms is a strategic software solutions development company that continues to thrive on creativity, long-lasting relationships, and innovation.
General Manager, Jaco Pienaar, who has been part of the business for the last nine years, said a lot has changed since the business initially started as an internal department at Central Media Group, a leading media and entertainment company specialising in broadcasting, new media, and publishing.
Speaking on the incorporation of Digital Platforms into the Central Media Group's hub, CEO Nick Efstathiou added that it allows the group to expand its digital footprint, diversify revenue streams, gain audience insights, foster collaboration, and adapt to the changing media landscape.
"It is important to note that the digital media landscape is ever-evolving, and innovations continue to shape the industry. The specific impact on a company like the Central Media Group would depend on our existing capabilities, market position, and ability to adapt to emerging trends and technologies," he concluded.
Digital Platforms has since expanded into providing solutions for both existing and new businesses, app development, social media marketing, and systems integration, amongst other popular services in the digital space not only in Central South Africa but on a national level. "We are putting a lot of focus on being innovative. We ensure we put our fingers on the pulse of the newest technology and what we need to do to be on top of it," Pienaar explained.
He added that working with the team at Digital Platforms is a dream come true for any leader.
"We are of the luckiest people in the world. The people that I work with are doing what they dreamed of, they studied for it and they are passionate about it. To encourage someone who does something that they enjoy is a privilege. They are smart and creative people who work together. They also enjoy finding solutions for clients and that makes everything easier."
Gypseenia Lion
[email protected]
The post Digital Platforms: 18 years of innovation and teamwork appeared first on Bloemfontein Courant.