Dispatch From Davos: Manulife, WEF Launch Global UpLink Innovation Challenges to Drive Nature-Based Climate Solutions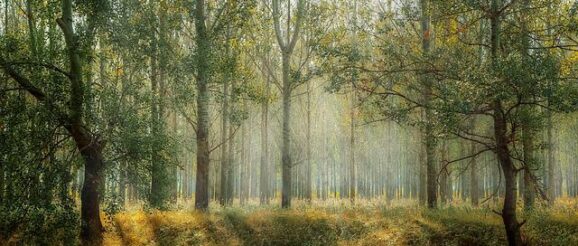 By Lynda Kiernan-Stone, Global AgInvesting Media
Manulife and the World Economic Forum (The Forum) announced their collaborative launch of two Innovation Challenges this year through UpLink, the Forum's open innovation platform. 
Announced at Forum's Annual Meeting held in Davos, Switzerland, January 16-20, 2023, this partnership aims to engage with ecopreneurs and other partners to scale new and cutting-edge ideas and ventures that would bring nature-based solutions to climate change. 
"We are very excited to launch this project with the World Economic Forum and UpLink and want to hear from passionate, big thinkers who can help us address and reverse nature loss," said Roy Gori, president and CEO, Manulife. 
Proposing that collective action is needed to sustain our societies and economies, the mission of the two challenges is to unlock solutions that stem from and are focused on forests, and to ultimately "galvanize an ecopreneur revolution" that will protect nature, climate, livelihoods, and human well-being. 
Manulife noted that biodiversity is degrading at a faster pace than at any other point in history, leading to poor environmental, economic, and human health outcomes. 
A critical part of reversing these harmful impacts is sustainably managed forests and farms thanks to their ability to:
~ Sequester carbon
~ Regulate global temperatures and freshwater flows
~ Recharge groundwater
~ Anchor fertile soil
~ Act as flood barriers
~ Enhance mental and physical health
The two UpLink Challenges designed to advance these benefits will be:
The Sustainable Forest Economy Challenge: This Challenge will aim to source innovative solutions throughout the value chain from the sustainable management of forest to the production and utilization of wood. Key to this challenge is the proposal that a climate smart forest economy approach is critical to protect, maintain, manage, restore, and regrow forests. Applications will be accepted through March 1, 2023. 
The Forests and Trees Improving Human Health and Well-being Challenge: This challenge will serve to bring to light innovations improving the connection between planetary and human health. Further details on this challenge will be made public at a later point this year. 
"Our environment is key to human health and well-being, and as a global life insurer and asset manager, we see firsthand how damaged ecosystems put livelihoods and economies at risk," said Gori.
"Given our position as one of the world's largest sustainable timberland and farmland investment managers, we can support and scale innovative solutions, which are urgently needed in response to the rapid degradation of nature and biodiversity," he continued. "We are very excited to launch this project with the World Economic Forum and UpLink and want to hear from passionate, big thinkers who can help us address and reverse nature loss." 
This project is an expansion of Manulife and the Forum's continued partnership. In late 2022, Manulife announced a pledge to the Forum's Trillion Trees Initiative –  1t.org. Through this commitment, Manulife is dedicating itself to accelerate a sustainable future by scaling its carbon-focused forestry investments and sequestration of CO2 from the atmosphere through the forests it manages with tangible results over the next five years. 
Both of these initiatives – the two Innovation Challenges and the pledge to 1t.org – align with Manulife's recently announced Impact Agenda, which outlines the company's aim to build a better world by making decisions about the future of the firm's business. 
"We are well-positioned to provide and manage investments in nature-based solutions to advance climate change mitigation and are thrilled to build on our partnership with the World Economic Forum to do just that," said Sarah Chapman, chief sustainability officer, Manulife, in December. "We believe sustainably managed forests and farms are a critical part of the climate solution, and this commitment supports the shared value approach we've taken across our Impact Agenda." 
~ Lynda Kiernan-Stone is editor in chief with GAI Media, and is managing editor and daily contributor for Global AgInvesting's AgInvesting Weekly News and  Agtech Intel News, as well as HighQuest Group's Unconventional Ag. She can be reached at [email protected].
*The content put forth by Global AgInvesting News and its parent company HighQuest Partners is intended to be used and must be used for informational purposes only. All information or other material herein is not to be construed as legal, tax, investment, financial, or other advice. Global AgInvesting and HighQuest Partners are not a fiduciary in any manner, and the reader assumes the sole responsibility of evaluating the merits and risks associated with the use of any information or other content on this site.
The post Dispatch From Davos: Manulife, WEF Launch Global UpLink Innovation Challenges to Drive Nature-Based Climate Solutions appeared first on Global AgInvesting.