DPharm 2018: Conference Highlights Clinical Research Innovation in Action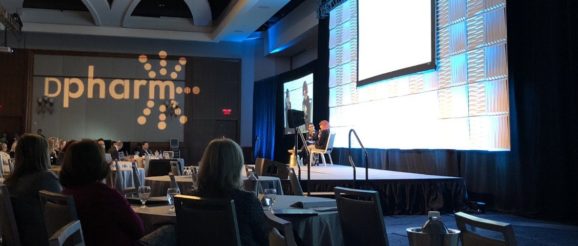 Now in its eighth year, the DPharm: Disruptive Innovations brings together leaders in the clinical research space to discuss creative solutions to the challenges that slow progress toward better treatments.
Tom Krohn, Chief Development Officer at Antidote, attended DPharm last week, and shared highlights from this year's talks and meetings.
What were the highlights of your time at DPharm this year?
Tom Krohn: DPharm is a great conference because you have leaders who are changing clinical development all in one location. I don't believe I've missed an DPharm over the years, and a highlight is seeing many of my colleagues and friends. I enjoyed particularly catching up with sponsors and partners on our respective portfolios and efforts to grow our capabilities.
How do you feel like the conference has changed over the years?
I think the nature of the discussion has evolved from being what is possible, to what has been implemented and what can we learn from these early adopters. In a few cases, such as in the site startup process, some capabilities are mature and are at scale, which is great to see. In many others, conversations are still about pilots and learning.
Another positive change of the conference is how patients are not viewed on the margins, but are part of the innovation itself. This is true in the design process and how we consider clinical research as a care option (#craaco).
What were you excited to share about Antidote while at DPharm?
I had the opportunity to provide an update on our services particularly our partnerships. We now have more than 250 partners who use our Match clinical trial search tool, and have a number of strategic partners to help better qualify patients for clinical trials, such as our new partner PWN Health for integration of labs in our pre-screening process.
DPharm is unique in that the conversation tends to focus on value over cost. This is a good thing as I believe we at Antidote have a unique value proposition for helping accelerating clinical trials. We have an unparalleled partnership network, a robust informatics platform and the services to assist sites and patients to close the "last mile." Patient engagement is much more than just nice websites, but rather a holistic solution that meets the needs of the patients, sponsor and sites together.
It looks like a lot of the talks at DPharm were focused on the patient experience, such as the growth of virtual clinical trials and the importance of sharing trial results with patients. Was patient centricity a big focus of the conference?
It was. It was a focus to move beyond just the discussion of patient-centricity, but what can tangibly be done to help advance patient engagement and participation in research. I'm excited where the industry is going in this regard, and how Antidote has matured to meet a real need. I have a real passion for this area given my experience in leading this work at Lilly, and it was big part of why I made the personal move to join Antidote. We need to truly put patients at the center and transform how we engage and conduct research with patients.
Do you have any other takeaways you'd like to add?
DPharm remains the go-to conference. And I'm glad I went. I was able to attend a number of interesting sessions, while having about 15 one-on-ones with key leaders.  The Conference Forum, led by Valerie Bowling, does a nice job of coordinating a jammed-pack agenda in a productive venue. I'm already looking forward to next year.