Dr John Demartini selected as Top Human Behaviour Specialist of the Year by International Association of Top Professionals (IAOTP)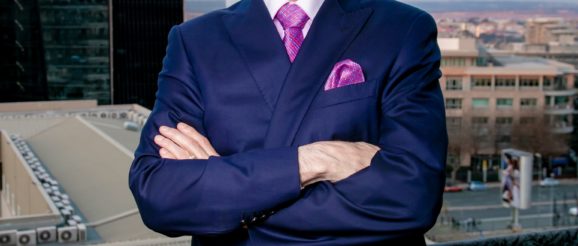 United States – 11-04-2019 (PRDistribution.com) —
Dr. John Demartini is a world-renowned specialist in human behavior, a researcher, author, and global educator.  He was just recently selected as Top Human Behavior Specialist of the Year for 2020 by the International Association of Top Professionals (IAOTP) for his outstanding leadership and commitment to the profession.
While inclusion with the International Association of Top Professionals is an honor in itself, only a few members in each discipline are chosen for this distinction. These special honorees are distinguished based on their professional accomplishments, academic achievements, leadership abilities, longevity in the field, other affiliations and contributions to their communities.  All honorees are invited to attend the IAOTP's annual award gala at the end of this year for a night to honor their achievements. www.iaotp.com/award-gala
Unique, Extraordinary and Brilliant are just some words that come to mind when describing Dr. Demartini.  With having over 4 decades of professional experience helping Top CEOS, Managers, Entrepreneurs, Executives and large government departments overcome limiting beliefs and behaviors to achieve greater success, Dr. Demartini has certainly proven himself as an extraordinary professional, and expert in the field.  
Dr. Demartini is a dynamic, results-driven leader who has demonstrated success not only as one of the world's leading human behavioral specialists' but also as an Executive Coach who has studied over 30,000 books across all the defined academic disciplines and has synthesized the wisdom of the ages which he shares on stage in over 100 countries.  
His presentations whether keynotes, seminars or workshops, leave clients with insights into their behavior and keys to their empowerment. Dr. Demartini has addressed public and professional audiences up to 11,000 people at a time across the world and shared the stage with some of the world's most influential people such as Sir Richard Branson, Stephen Covey, Steve Wosniak, Robert Kiyosaki, Wayne Dyer, Deepak Chopra, Donald Trump, Tony Fernandez and many more.
Dr. Demartini's impressive repertoire of clients he has coached have included AA Travel, Maserati/Ferrari, Hyatt, Merril-Lynch/Bell/South African Broadcasting Group, IBM, CAN just to name a few.  His singular ability to get results for top leaders has drawn a tremendous following where Dr. Demartini's unique adaptability across all cultures has him scheduled 360 days a year with speaking engagements in over 100 countries, with vastly different types of audiences where language is not a barrier.  
Dr. Demartini's key areas of expertise include but are not limited to: Delivering keynote speeches about Human Values and Excellence in the Workplace, Defining the Corporate Vision, Leadership Development, Team Building and Inspiration, Profit and Productivity Stimulation, Career Guidance, Goal Setting, Conflict Resolution, Goal Setting (this word is repeated), Building Sales Excellence and Results and Communications and Negotiations Development. Dr. Demartini's mission is to help successful (please remove the word successful – his work is to help everyone) people achieve positive, lasting change and behavior; for themselves, their people, and their teams.
Throughout his illustrious career, Dr. Demartini has received many awards, accolades and has been recognized in numerous publications and magazines worldwide for his outstanding leadership and commitment to the profession. For 2020, he is being considered to be featured in TIP (Top Industry Professionals Magazine), and is also being considered for IAOTP's Lifetime Achievement Award. He will be honored at IAOTP's 2020 Annual awards Gala, being held at the Plaza Hotel in NYC for his selection as Top Human Behavioral Specialist of the Year. Dr. Demartini has appeared in many documentaries, including The Secret, The Opus, The Compass and Oh My God, alongside celebrities such as Hugh Jackman, Seal, Ringo Star, and Bob Geldof as well as Overfed & Undernourished, Eternal Youth, Rise Up, Your Second Fifty, Abundance Code, and others.  He has been interviewed by thousands of newspaper and magazine publications, radio and television talk shows across the globe and has been referenced in over 500 books. 
Aside from his successful career as an international sought-after speaker and published author, Dr. Demartini has also been a person who gives back to the community and serves as an inspiration to people of all ages.  He has shared his understanding of human behavior and empowerment in social reform sectors, worked with prisons, police services, wardens, and has worked with teachers and students in many countries.  Dr. Demartini developed a range of programs for youth and educators called Inspired Destiny Program and Teaching Today for Tomorrow program. He has contributed his methodologies to Relief from Grief efforts concerning the Christ Church, NZ and two Japanese earthquakes and Tsunami.
Stephanie Cirami, President of IAOTP stated, "Choosing Dr. Demartini for this honor was an easy decision for our panel to make.  Dr. Demartini's commitment to helping people, his awards, accolades and accomplishments are extremely impressive.  He has tremendous foresight, extensive knowledge, is brilliant at what he does and was exactly what we were looking for.  We are truly honored to have him as our Top Human Behavioral Specialist of the Year and we are looking forward to hosting him at the gala."
Looking back, Dr. Demartini attributes his success to his education, mentors he had along the way and staying true to his work ethic of practicing what he teaches.  When not working, he enjoys spending time researching and developing new content. 
Dr. Demartini says "I love showing people how to be resourceful in their perceptions and actions.  Then, no matter what happens in their lives, there is something they can do to achieve something extraordinary from it."For the future, he hopes to continue in making a difference in people's lives any way that he can.
For more information on Dr. Demartini please visit: www.DrDemartini.com
About IAOTPThe International Association of Top Professionals (IAOTP) is an international boutique networking organization who handpicks the world's finest, most prestigious top professionals from different industries.  These top professionals are given an opportunity to collaborate, share their ideas, be keynote speakers and to help influence others in their fields. This organization is not a membership that anyone can join.  You have to be asked by the President or be nominated by a distinguished honorary member after a brief interview. IAOTP's experts have given thousands of top prestigious professionals around the world, the recognition and credibility that they deserve and have helped in building their branding empires.  IAOTP prides itself to be a one of a kind boutique networking organization that hand picks only the best of the best and creates a networking platform that connects and brings these top professionals to one place.
For more information on IAOTP please visit:
Media Contacts:
Company Name: iaotp
Full Name: Stephanie Cirami
Phone: 212 634 4427
Email Address: Send Email
Website:
For the original news story, please visit https://prdistribution.com/news/dr-john-demartini-selected-as-top-human-behaviour-specialist-of-the-year-by-international-association-of-top-professionals-iaotp.html.
Powered by WPeMatico