Dream Chain, Real Estate Innovation with New Blockchain Technology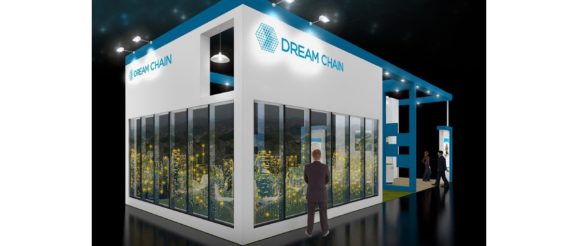 The blockchain technology minimizes the possibility of malicious frauds or forged documents, because the ledger is store in a decentralized way and not concentrated in the availability of the parties involved.
When this technology is applied to real estate transactions, sources of conflicts for possession between trading partners disappear, while fairness and transparency are ensured.
Therefore, information security is vital in the blockchain platform for safe transactions. The new proprietary technology of Dream Chain guarantees secure, efficient and optimal transactions in the whole value chain of the real estate industry. In addition, various problems endemic in the real estate industry can be solved.
Dream Chain will present its technology at the Real Estate Blockchain Expo 2018 which will be held at COEX from . Every year more than 40,000 buyers, developers and investors visit the expo which is hosted by the Real Estate Blockchain Institute (RBI).
The exhibition is organized together with the "Korea Economic Daily International Real Estate Exhibition" in order to generate additional synergies for the participants.
Dream Chain will participate as a major sponsor of the Real Estate Blockchain Expo, exhibiting together with six strategic partners and Hdac Technology, a blockchain platform alliance partner with whom (Dream Chain) has signed a MOU one month ago.
"On the 19th, on the first day of the Expo, during the 'Block Chain Knowledge Forum', we are expecting a big response to our business model," said a representative of Dream Chain. He also mentioned, "We will have concrete business discussions with VIPs and investors in the evenings of . We will also explain our detailed business model with potential and current partners."
Illustrated design of 'DREAMCHAIN Exhibit House' which will be showcased at RBE 2018, taking place at COEX, Seoul from the 19th for 3 days. DREAMCHAIN plans to unveil Real Estate Blockchain related cutting-edge technology and platform system at the exhibition.