Drive Down Costs with More Customer-Centric Innovation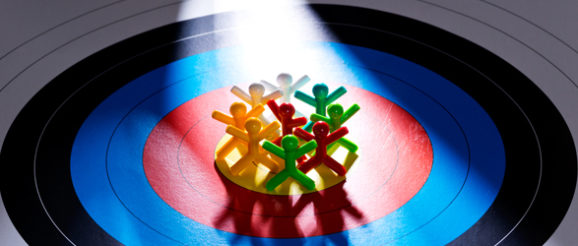 When the economy is soaring—and innovation is a priority—talking about cost-cutting can be a real killjoy. No one wants to meddle where projects, jobs, and careers can be at stake.
But cost management is the daily vitamin of business, and wise executives know that they must keep an eye on costs just as much as they are eagerly plotting new products, business units, and revenue streams. Is there a way to tackle both objectives together?
Here is another approach to cost-cutting, one that doesn't signal messiness, shortchanged customers, and a moratorium on innovation: being more customer-centric. Understand what matters most to your customers and streamline your offering down to that, nothing more. In many cases, cost reduction naturally follows.
Innovation in the fitness industry
Take, for example, Planet Fitness, a gym chain with no pools, no trendy fitness classes, and no extensive selection of free weights. Yet this company is wildly popular, boasting over 10 million members and leading the fitness industry in customer satisfaction. What draws people in?
One element is certainly price: Planet Fitness memberships cost just $10 a month, a tiny fraction of the $200-plus that Equinox charges. But that's only one small part of the story.
Planet Fitness knows its target customers—casual and first-time exercisers—inside out. It understands that these folks prefer cardio workouts over pumping iron and hate having to wait for a machine to become available. So Planet Fitness fills its gyms with rows and rows of treadmills and ellipticals, available 24/7. There's almost always a free cardio machine.
At the same time, Planet Fitness cuts typical offerings that don't resonate with its core customers, like space-hogging Olympic weight sets and pricey personal training packages. Those can be intimidating, and they often go underutilized among casual exercisers—so out they go in favor of stationary bikes. The result is a simple, no-nonsense business model that delights its boardroom as much as its customers.
Innovating precise solutions to customer problems
This phenomenon—of delivering great customer experiences while dramatically cutting costs—appears in all kinds of industries and contexts: Trader Joe's, Dollar Shave Club, Capella University, Build-A-Bear, and many others.
Our firm calls this type of innovation "costovation." Compared to technological innovations that call for major R&D investments, costovating can be surprisingly approachable.
Here are three innovation themes shared by companies that excel at costovation:
They do not attempt to be all things to all people. They have crystal-clear conviction about serving a distinct customer segment.
They have come to a deep understanding—often through extensive market research—about what their target customers don't need. Innovation can mean subtracting unnecessary frills as much as it can mean adding wondrous new features.
They aren't afraid to jettison longstanding industry assumptions—for example, to turn away from traditional expectations about how a gym looks.
Cost-cutting has an unsavory reputation of stripping down organizations to their bare bones. Let's challenge ourselves to think beyond that. How can cost pressures motivate us to deliver better experiences—ones linked to growth, a deepened sense of the customer, and ultimately precise new solutions to previously unsolved problems?
Learn the skills needed to be an innovator, a persuasive player, and a champion of strategic change.