Dubai to outperform major business destinations in innovation performance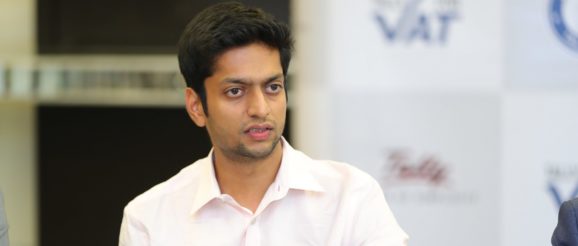 Latest News
Tally Solutions, a leading international accounting and compliance software provider commended the UAE's role for its emergence as one of the major incubators of innovation and future technology in the world today. The company also recognised UAE's focused initiatives which have not only helped diversify the economy of the country, but also become global models implemented across varied countries.
Stressing on government initiatives as UAE Vision 2021, National Innovation Strategy, Dubai Integrated Energy Strategy 2030 and 10X, Tally outlined the careful planning, thinking and support incorporated by the UAE in transforming to a Global Incubator for Innovation and a Future Accelerator.
"UAE and Dubai in particular has made continuous strides with innovation. In this fast-changing world, UAE has not only accelerated its pace of development, but also implemented futuristic technologies which represents new milestones for the country," said Tejas Goenka, Executive Director, Tally Solutions.
"UAE's founding father Sheikh Zayed Bin Sultan Al Nahyan always recognised the opportunities that came with integrating innovation, and the wise leadership of the country has followed in his footsteps engaging citizens, businesses and communities in national initiatives and programmes that foster innovation and boost the economy of the country," added Goenka.
Tally Solutions also highlighted how the public and private sector in the UAE worked in collaboration to explore new horizons and develop innovation. Tally acknowledged the role of UAE's leadership in promoting innovation to facilitate economic growth, artificial intelligence, advanced sciences and youth empowerment, while continuing to lead the world in overseas development.
A recent report released by the Dubai Chamber of Commerce and Industry on the sidelines of the chamber's participation in UAE Innovation Month 2018 stated that Dubai has once again improved its innovation performance, climbing one spot to rank 14th among 30 global cities in the third Dubai Innovation Index, outperforming major business destinations such as Berlin, Madrid, Shanghai and Sao Paulo.