EarlyBirds' innovation ecosystem bridges gap between great leaders and promising innovations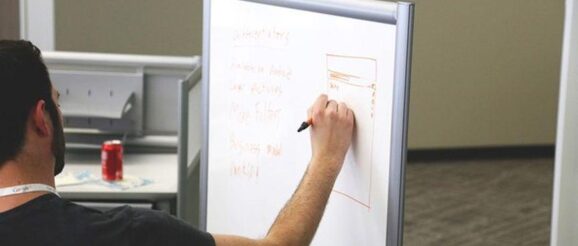 Highlights

EarlyBirds' ecosystem has maps with specialised industry themes to help business leaders embrace disruptive technologies
Kris Poria of EarlyBirds has commented that a visionary leader would always have the ability to identify new opportunities that can drive growth
Leaders like Elon Musk have shown how timely adoption of new technologies can help defeat big traditional businesses
A lot of us think that leadership traits are intrinsic, which is why the phrase 'great leaders are born, not made' is quite popular. Many, on the other hand, are of the view that leadership traits can be learned, which is why business schools have been gaining popularity. EarlyBirds, an Australia-based innovation ecosystem, has an interesting viewpoint on this subject, which is largely about the ability of any business leader to identify new ideas and make a quick move to adopt them.
A nascent innovation, be it in the field of electric mobility or artificial intelligence, can have the ability to change the whole landscape, which is why EarlyBirds believes that its collaborative platform makes sense in this fast-changing world.
Business leaders and innovation
EarlyBirds has cited the example of charismatic entrepreneur Elon Musk to help us understand the qualities that visionary leaders possess. It can be said that Musk backed a technology that the then major automakers did not care about — rechargeable batteries for mobility. Great leaders have this special ability to recognise the potential of a new technology even when it is in its nascent stages.
Embracing new ideas, which can pave the way for cost efficiency and competitive advantage in processes and products, is one of the indispensable qualities of a progressive leader. The business environment is evolving at a fast pace, with artificial intelligence tools like chatbots and self-driving cars compelling the traditional industry and their leaders to look for timely changes in how operations are carried out and what new features have to be added to the product to increase its utility.
Image source: Pixabay.com; Data source: EarlyBirds' website
EarlyBirds
EarlyBirds, an open innovation platform, is an easy but effective way for business leaders to quickly find solutions and address challenges. The ecosystem is designed to connect innovators, including startups and established companies, with early adopters of emerging innovations. EarlyBirds promotes the idea of 'Actionable Innovation', a concept that yields positive outcomes immediately and in the longer term. The platform has data and themes that provide business leaders with new opportunities.
EarlyBirds, which can be accessed globally, monitors over 4.8 million innovative organisations, making it a rich resource for both innovators and early adopter businesses. The platform has ecosystem maps filled with industry and technology themes and with the potential to power technology modernisation programs of business leaders through adoption of new and disruptive solutions.