Edmonton International Airport (YEG): Championing innovation for aviation sustainability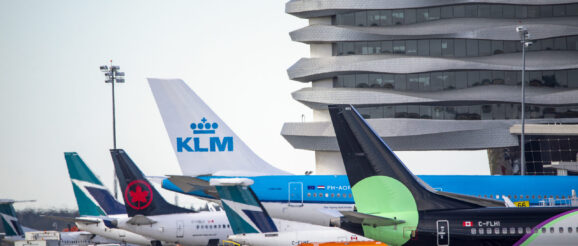 Like other airports worldwide, Edmonton International Airport (YEG) is working to reduce emissions from all operations, including ground-based operations, gasoline and diesel fuel for airport vehicles, ground support equipment, electricity and heating, and auxiliary power units. The International Air Transport Association (IATA) has committed the industry to reach net-zero emissions by 2050.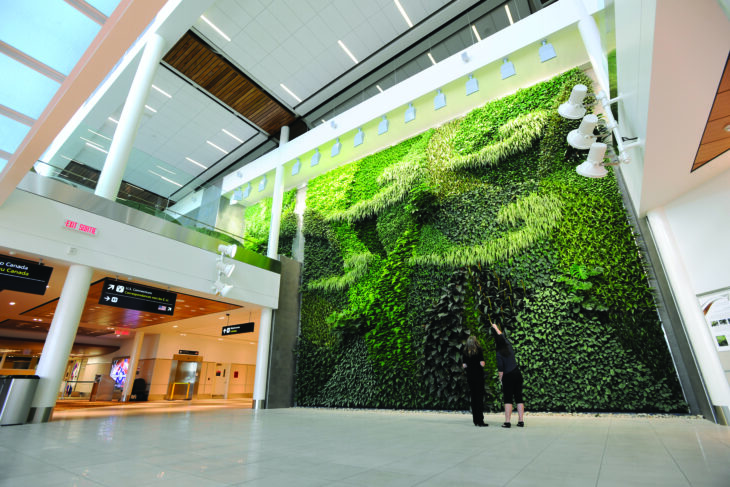 SUSTAINABLE RIGHT ACTION
YEG is the first airport in the world to sign Amazon's Climate Pledge, committing to be carbon neutral by 2040. One way airports are reducing their emissions is by exploring sustainable aviation fuels (SAFs), which can reduce the carbon footprint of aviation fuel by up to 80%. In 2018, YEG partnered with Air Canada for a flight from Edmonton to San Francisco that used SAFs, reducing the net emissions by 20%. More recently, YEG supported and hosted KLM Flight 675, which flew non-stop from Amsterdam to Edmonton, setting a record for the longest flight powered by the largest percentage of sustainable aviation fuel.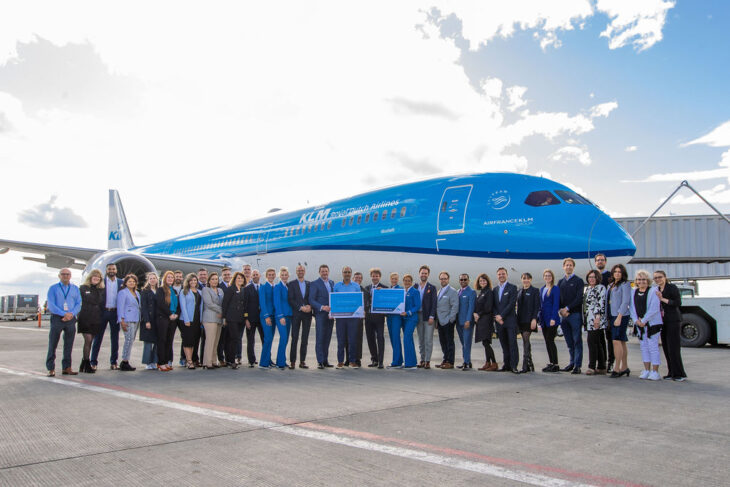 ELECTRIC & HYBRID-ELECTRIC AIRCRAFT
Electric and hybrid-electric aircraft are another way airlines are reducing their carbon footprint. Over 100 electric aircraft designs are in development, and airlines expect to be flying electric planes by the end of the decade. Air Canada has ordered 30 electric aircraft expected to go into service in 2028. YEG and Air Canada signed the first sustainability partnership between an airline and airport to reduce carbon emissions and advance a green and sustainable aviation sector, aiming to reduce the carbon impact of air travel. They are working together to test emerging green technologies at YEG's Airport City Sustainability Campus, focusing on initiatives such as the electrification of aviation equipment and the development and usage of sustainable aviation fuels, biofuels, and hydrogen.
HYDROGEN FUEL CELLS
Hydrogen fuel cell technology is being developed and tested to power aircraft, and larger regional hydrogen-powered aircraft are expected to be in commercial operation in the mid-2030s. YEG is committed to using its Airport City Sustainability Campus ecosystem to pilot emerging hydrogen technologies. They have signed multiple agreements with global companies to use their airport as a testing location for delivering zero-emission flights, decarbonizing ground operations, developing hydrogen fueling stations, and converting industrial vehicles to hydrogen fuel.
YEG is working with the Edmonton Region Hydrogen HUB to kickstart the region's hydrogen economy, using Alberta's natural advantages in clean-hydrogen production. Because of these natural advantages, Alberta airports will have access to some of the cheapest hydrogen products in the world, unlocking opportunities to decarbonize a traditionally hard-to-abate sector.
YEG has had two flights fueled by SAF, one with Air Canada and one with KLM, but more are expected in the near future. When it comes to sustainability in aviation, everyone is a winner, and YEG's partnership with Air Canada is a step towards reducing the carbon impact of air travel.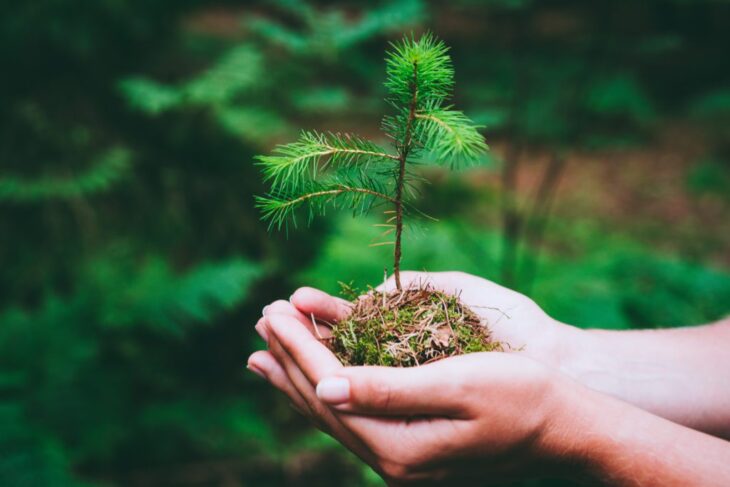 YEG is leading the way in sustainable initiatives, from signing the Amazon Climate Pledge to exploring sustainable aviation fuels, electric and hybrid-electric aircraft, and hydrogen fuel cell technology. YEG is committed to reducing the carbon impact of air travel, and its partnership with Air Canada is an example of the collaborative efforts needed to achieve a net-zero aviation industry. Alberta's natural advantages in clean-hydrogen production will help unlock opportunities to decarbonize the aviation sector and position YEG as a leader in sustainable aviation.