Emerging economies face increased security risks amid digital innovation efforts | ITWeb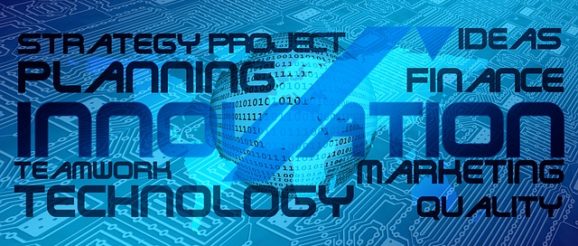 As emerging economies, organisations across Africa may face greater security and business risks, and are lagging behind the more first world economies in terms of risk management as organisations across the continent strive to fast-track their digital innovation programmes.
This is according to Perry Hutton, Regional VP – Africa at Fortinet, who notes: "Africa is different and we do face a unique set of challenges as a result. Organisations across Africa are moving to innovate digitally, there's no question about it. However, there are 55 countries – and therefore 55 different advancement rates – across Africa. In general, however, in Africa we still have far less Internet connectivity across the masses than anywhere else, with less than a third of people having true broadband access. This is behind much of the rest of the world, and is a real challenge to being able to take advantage of what technology has to offer. Reliable power and the cost of Internet access are also challenges experienced across Africa, impacting the pace of digital innovation throughout economies – from financial services, manufacturing and retail, through to healthcare and public service delivery."
Adding to the unique challenges faced in the African context, the COVID-19 pandemic has placed new pressure on organisations to enable and secure remote work, ensuring business continuity and compliance in a newly dispersed environment. The COVID-19 pandemic and associated lockdowns have driven a sudden change in the priorities of organisations around the world – and Africa is no different. Fortinet's 2020 Remote Workforce Cybersecurity Report, released this month, reveals that organisations now have a dramatically expanded digital attack surface with nearly two-thirds reporting an increase in breach attempts, and as a result, over 90% plan to invest more to secure remote workforces over the next two years. Thirty-two percent of respondents found secure connectivity to be the most challenging aspect of switching to remote work and around 75% are planning to invest in VPN, cloud security and network access control technologies.
Hutton says digital innovation has to have security at its core, with CISOs taking a holistic approach. "Gone are the days where you can try addressing security in a piecemeal manner. The CISO must be able to manage the entire environment and strategy from a single pane of glass. Visibility is paramount," he says. "This is where the Fortinet Security Fabric comes in, giving CISOs the ability to leverage the Fortinet portfolio, complemented by a vast choice of technologies from different vendors into a single platform, simplifying control and delivering visibility across the environment."
To help Africa's CIOs and CISOs overcome the challenges of securing digital innovation – particularly amid the changes wrought by the pandemic, Fortinet will stage its first Fortinet Africa Virtual Security on 16 September. This event will present expert international insights on the key trends and challenges impacting Africa's CIOs, CEOs and CISOs, and solutions to securely enabling digital innovation.
For more information about this event, and to register, go to Fortinet Africa Virtual Security Day 2020.