Emerging trends, innovation and opportunities the focus of Gold Coast Business Week 2022 – myGC.com.au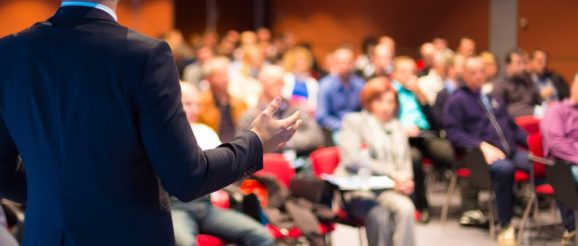 Local business owners, professionals and entrepreneurs are being encouraged to come together to share ideas and help shape the future of our city during the fourth annual Gold Coast Business Week 2022.
Taking place from 29 August to 2 September 2022, this year's event will feature a number of interactive workshops, seminars and networking opportunities across the city.
Attendees will have the opportunity to connect with potential leads, identify business opportunities, and access best practice business insights and resources presented by some of the most innovative business speakers.
---
ARTICLE CONTINUES AFTER THIS ADVERTISEMENT
---
Each day of the five day event will focus on a specific theme – Sustainable economic future, Talented, Connected and High performance – and will cover the Gold Coast's diverse industry sectors, including Marine, Tourism, Health & Medical, Education, Sport, Screen, Manufacturing, Environment/Energy and Sustainability, Professional Services, Technology and more.
"It hasn't been an easy few years for some industry sectors. Covid has changed global economies and we aren't exempt. Gold Coast Business Week events will focus on emerging trends, innovation and opportunities to grow businesses here on the coast," said Mayor Tom Tate.
Mayor Tate said one of the highlights of this year's event will be special guest and keynote speaker Michael McQueen.
Mr McQueen is an expert speaker, author and futurist, and will share COVID-inspired shifts in consumerism and the expectation for the future, in preparation for what is to come for the Gold Coast.
"The city's employment has been growing by more than 2 per cent per annum over the past ten years, almost twice the employment growth rate in Queensland and Australia. At the same time, our economy has been growing at a strong 3.4 per cent per annum across the same period meaning we are better placed than others to emerge from the pandemic," said Mr Tate.
To view the full event calendar and register for one or more of the events visit cityofgoldcoast.com.au/gcBusinessWeek. If your preferred event is sold out, please join the waitlist and you will be notified if a ticket becomes available.
This is a sponsored editorial brought to you by City of Gold Coast.