Empowering Innovation to the Global Market with Acro Certify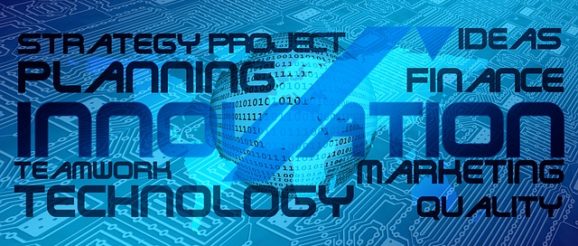 NEWARK, Del., May 5, 2023 /PRNewswire/ — For many companies, entering the global market is a daunting challenge. These obstacles can come in various forms. Sometimes the problem is finding the right target customer base or establishing an appropriate quality management system and shipping logistics. It can also even be finding experienced sales members with suitable technical backgrounds. Even after overcoming these challenges, companies still need to consider the next step: establishing their brand and making a global impact.
Altogether, this is an immense logistical, and not to mention, financial challenge that makes or breaks a company, despite the product itself. For companies in that awkward, transitional stage from start-up company to a mature corporation, the question is: how can one cross this global 'chasm' and bring their products to the global stage?
With Acro Certify, newly launched by ACROBiosystems, it offers a 'bridge' to help cross this chasm. When it comes to developing the right 'Go-to-Market' strategy, Acro Certify helps tailor a strategic plan targeting each region to optimize product success. In addition, ACROBiosystems' pre-established resources, including marketing and sales channels, supply chain management, global shipping logistics, and quality assurance / auditing expertise, are all available for Certify partners. Partnerships under Acro Certify also ensure that both product logos and brands are promoted: not only ACROBiosystems' but their partners' as well. Similarly, this can help generate useful customer feedback from customers that can act as key opinion leaders (KOLs) for future product development.
Of course, the Acro Certify platform was not only established to benefit its partners. Many innovative products are close companions to the reagents and products that ACROBiosystems offers their own customers. Combining their partner's products with those offered from ACROBiosystems can also be innovative and help accelerate drug discovery, development, and commercialization.
"The resources offered by Acro Certify have been carefully cultivated by us over years of research, partnerships, and collaborations with our customers across the globe. Whether it is through our own products or otherwise, ensuring that our customers have access to the tools they need is always our priority. This is what it means to be a part of ACROBiosystems," states Mike Chen, Founder and Chief Executive Officer.
In line with ACROBiosystems' mission of placing their customers first, Acro Certify seeks to deliver innovative, exciting, and useful solutions to their customers. Partnering with smaller, innovative companies is the best solution towards providing the right products at the right times for customers that might be developing the next breakthrough therapy.
To maximize the benefits of Acro Certify, potential partners should operate in similar fields to ACROBiosystems' customer industries, including cell and gene therapy, therapeutic antibody development, pharmaceutical solutions, neurodegenerative research, as well as infectious disease and vaccine development.
About ACROBiosystems Inc.
ACROBiosystems Group (SZ.301080), founded in 2010 and listed in 2021, is a biotechnology company aimed at being a cornerstone of the global biopharmaceutical and health industries by providing products and business models innovation. The company spans across the globe and maintains offices, R&D centers, and production bases in 12 different cities within the United States, Switzerland, England and Germany. ACROBiosystems Group has established numerous long-term and stable partnerships with the world's top pharmaceutical enterprises, including Pfizer, Novartis, and Johnson & Johnson, and numerous well-known academic institutes. The company comprises of several subsidiaries such as ACROBiosystems, bioSeedin, Condense Capital, and ACRODiagnostics.
ACROBiosystems' brands include FLAG, Star Staining, ViruStop, Aneuro, ComboX, GENPower, and many others. Its main products and services are recombinant proteins, kits, antibodies, scientific services, and other related products. ACROBiosystems employs a strict quality control system for its products that are used in biopharmaceutical research and development, production, and clinical application. This includes targeted discovery and validation, candidate drug screening/optimization, CMC development and pilot production, preclinical research, clinical trials, commercial production, and clinical application of companion diagnostics.
Through the continuous development of new technologies and products, ACROBiosystems Group creates value for the global pharmaceutical industry and actively empowers our partners. The company is dedicated to accelerating the drug development process, including targeted therapies, immunotherapeutic drugs, and its clinical applications, and contributes to global health.
SOURCE ACROBiosystems Inc.