Execs Say Silicon Valley Has The Jump On Healthcare Innovation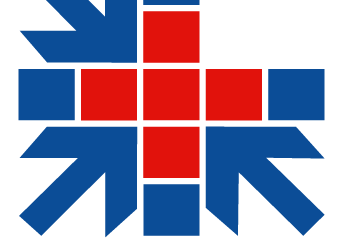 Lately, it's begun to look as though the leading lights of Silicon Valley might bring the next wave of transformation to healthcare. But can they work big changes in the industry on their own, or are they more likely to succeed by throwing their extremely considerable muscle behind existing healthcare players? That's one of the many questions at issue as companies like Google, Amazon (Yes, I know they're in Seattle), and Facebook shoulder their way into the business.
According to a new survey by Reaction Data, many healthcare execs think Amazon, in particular, has the potential to change the game.  When asked which outside entrants were most likely to disrupt the healthcare industry, two-thirds of respondents said the that the online retailing giant topped the list. "Amazon is ahead of the game in many ways compared to the other companies," a chief nursing officer told Reaction Data.
There's little doubt that there's an opening for a company like Amazon to solve some pressing problems. As an industry outsider – unless you count its recent big-ticket acquisition of PillPack, which happened about a minute ago – Amazon may be able to bring fresh eyes to some of healthcare's biggest problems. For example, what health exec wouldn't kill to benefit from the e-retailer's immense logistics capabilities? The mind boggles.
Facebook and Google aren't making as many healthcare headlines, but they too are moving carefully into the business. For example, consider Google's partnership with Stanford aimed at creating digital scribes. The digital scribe initiative may not seem like much, but I wouldn't underestimate what Google can learn from the effort and how effectively it can operationalize this knowledge. It isn't 2010 anymore, and I think the search giant has come a long way since its Google Health PHR effort collapsed.
Facebook, too, has made some tentative steps toward building a healthcare business, such as its recent agreement to collaborate with the NYU School of Medicine on speeding up MRI scanning using AI. The social networking giant hasn't shown itself capable of much diversification to date, but I wouldn't count it out, if for no other reasons than the massive profits to be made. Even for Facebook, we're talking about serious money here.
If you're wondering what these companies hope to accomplish, it's not surprising. There are so many possibilities. One place to start is rethinking the EHR. Maybe I'm a starry-eyed dreamer, but I agree with observers like Dale Sanders, an executive with HealthCatalyst, who argues that Silicon Valley disrupters might be poised to bring something new to the table. "I keep hoping that the Googles, Facebooks and Amazons of the world will quietly build a new generation EMR," Sanders writes in a recent column.
EMR transformation is just one of many potential targets of opportunity for the Silicon Valley gang, though. There's obviously a raft of other goals healthcare leaders might like to see realized, The truth is, though, that it matters less what the Silicon Valley giants do than the competitive scramble they kick off within the industry. Even if these behemoths never succeed in leading the charge, they're likely to spur others to do so.