Expanding: Orange Money celebrates decade of financial innovation in Africa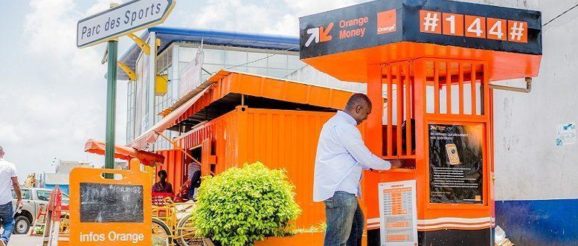 Orange Money, Orange's mobile money solution, has celebrated its 10th anniversary.
Launched in 2008 in Côte d'Ivoire, the service currently has 40 million customers and is available in 17 countries. It reached €26 billion in transactions in 2017, the company announced last week.
Orange Money is now one of the Group's leading growth drivers and continues to evolve to better serve people, companies, institutions and governments.
The money transfer and mobile payment solution targets the unbanked or relatively unbanked populations.
It makes it possible for millions of people to perform instant, secure and reliable financial transactions using their mobile phones.
The service is currently available in 17 African countries and has 40 million customers, 13 million of whom use it every month.
Orange Money's accelerating growth and sales which rose 60% from 2016 to 2017 have made it one of the Group's top growth drivers in Africa, particularly in Côte d'Ivoire, Mali, Burkina Faso, Senegal and Cameroon.
In some countries, the service gives close to 50% of users access to banking services in areas with low levels of bank usage.
Orange Money is now much more than just a cash transfer service. Over the past decade, the number of Orange Money services has quadrupled, leading to the financial inclusion of populations and helping drive national economic development.
The offer has been significantly expanded to include international transfers, bill payment, and wage payment services.
The "Bank to Wallet" service, launched in 2015, is a major innovation that goes even further by enabling transfers between bank accounts and Orange Money accounts.
Electronic money has also made it possible to facilitate exchanges and secure transactions, and is now a major advantage not only for individuals but also for major companies and SMEs.
In order to meet the compliance regulations that govern mobile money activities, Orange has created financial establishments with Central Bank approval in seven African countries, as well as a shared supervision and compliance control structure, CECOM, based in Abidjan.
These structures guarantee transactions and facilitate dialogue directly with authorities, thereby simplifying the market launch of new services.
The goal is to make Orange Money accessible for as many people as possible, in strict compliance with regulations set out of the Central Banks in the countries and currency zones where Orange operates.
Alioune Ndiaye, CEO of Orange Middle East and Africa (OMEA) says that, "Orange Money makes real contributions to economic and social development in Africa and is a part of our strategy as a multiservice operator and digital transformation partner in Africa and the Middle East".
"Orange Money's success is first and foremost a joint achievement, and I would like to thank all of the teams who work hard every day to ensure its success, which now represents a major share of OMEA turnover".
Paul de Leusse, Orange Group Deputy CEO for Mobile Financial Services, says that, "Orange Money's success is based on its usefulness, its ease of use, and its full integration with Orange's services. Orange Money represents the future of Orange's mobile financial services in all our countries, especially in Europe".
After its transfer and payment services, Orange is going further with lending and savings services available directly by mobile phone. These services, which are available through partners, are already offered to Orange customers in Mali and Madagascar since early 2018 as part of the initial launch.
International transfers, another strong area of development for Orange Money, aim to strengthen ties between people living outside their home countries and their loved ones.
But that's not all. As smartphones become increasingly widespread and uses change rapidly, the Orange Money services are evolving with the development of an application for easier interactions and transactions.