Exploring 5G RedCap: Unleashing IoT Potential or Overhyped Innovation?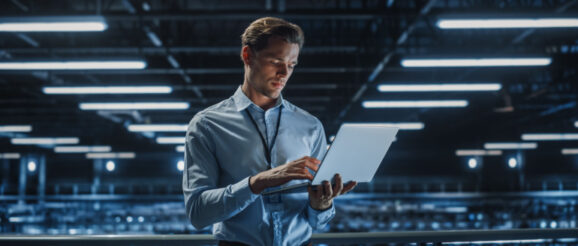 The UK's leading telecom company BT, along with its partners Nokia and MediaTek, is examining the potential of 5G Reduced Capability (RedCap) to discover new applications within the Internet of Things (IoT) space. BT has recently performed trial runs of this developing technology at its Adastral Park research centre. The collaboration used EE's 5G Standalone network, Nokia's AirScale RAN solutions, and MediaTek's RedCap testing platform in these innovative trials.
As described by Greg McCall, BT's Chief Networks Officer, "This trial with Nokia demonstrates the potential of RedCap technology in unlocking a new wave of innovation within the 5G services ecosystem." RedCap, inaugurated in 3GPP Release 17, is a simplified variant of 5G New Radio for devices that require a faster, more responsive service than LTE-M, NB-IoT, or even 4G.
Critically, RedCap modems are less complex, thus cheaper to manufacture, and consume less power. These features make the technology appealing for a plethora of potential IoT applications, such as wearables, industrial networking, medical devices, and video surveillance. RedCap, in tandem with technologies like eSIM, could pave the way for these device types to connect to cellular for the first time.
Research firm Counterpoint predicts that, by 2030, 5G RedCap will account for 18% of global cellular IoT module shipments. In the same vein, Transforma Insights anticipates that by 2030, IoT connections using 5G non-massive machine-type communication (non-mMTC) technology, including RedCap, will reach 490 million, rising to 810 million by 2032.
As highlighted by Phil Siveter, CEO of Nokia UK and Ireland, "The introduction of RedCap will unlock new 5G opportunities for many industries, with potentially billions of new devices connected with 5G."
Notably, Huawei, the Chinese manufacturer, announced recently that its RedCap solutions have been commercially deployed by many cellular service providers in over 10 cities across various sectors.
Additionally, in September, Ericsson and MediaTek revealed that Malaysia's state-backed 5G wholesale operator, Digital Nasional Berhad (DNB), has tested out its pre-commercial RedCap software on its network. DNB's CTO Ken Tan stated, "With Ericsson RedCap, we are preparing DNB's 5G network to offer enhanced 5G connectivity for everything from consumer wearables to industrial sensors in a way that is both cost and energy-efficient."
The success of RedCap will be gauged by its ability to boost revenues for telecom companies. Given the industry's prior experience, there is no guarantee of success. Nonetheless, the potential for this technology to unlock a new wave of innovation within the 5G services ecosystem is undeniably significant.
The post Exploring 5G RedCap: Unleashing IoT Potential or Overhyped Innovation? appeared first on VoIP Review.