Expo2020Dubai Innovation Impact Grant Programme 2018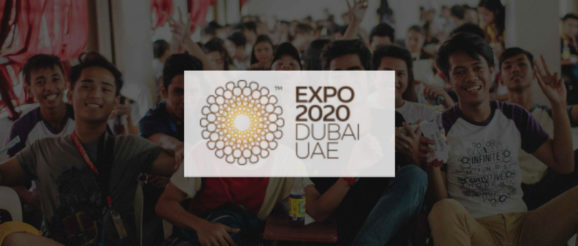 Expo 2020 Dubai Innovation Impact Grant Programme 2018 (Win up to $100,000)
Deadline: December 2, 2018
Do you have an innovative solution that can improve people's lives or preserve the planet – or both? If so, apply for the Expo 2020 Dubai Innovation Impact Grant Programme 2018. Expo Live's flagship Innovation Impact Grant Programme, led by Expo 2020 Dubai, funds and supports innovative solutions from around the world that focus on addressing Expo's three subthemes: Opportunity, Mobility and Sustainability.
The Expo Live Innovation Impact Grant Programme aims to fund novel and innovative solutions that encapsulate the spirit of Expo 2020 Dubai's overall theme: 'Connecting Minds, Creating the Future'. Expo's three subthemes, Opportunity, Mobility and Sustainability, are focus areas for funding. The programme awards funding of up to USD 100,000 each to social enterprises, startups and grassroots projects from around the world, based on their potential to impact the environment positively and generate real social value.
The programme not only seeks to identify advanced technological solutions, but also to extend the impact of simple solutions at grassroots level to improve people's lives. Do you have an innovative solution that is creating a better future? Apply now!
Grants up to USD 100,000 per application depending on the maturity and scalability of innovations.
Networking and partnership opportunities: Connecting innovators to an international network of participating nations, corporate partners, regional and global businesses, as well as many millions of anticipated visitors.
Marketing and communications exposure: To increase a project's global visibility and impact, the Expo Live programme includes extensive marketing and communication exposure, and outreach programmes.
Additional funding: Grant recipients may qualify for additional funding that will be allocated to showcasing their solutions during Expo 2020 Dubai to an audience of many millions of visitors.
Expo Live is funding solutions in both developed and less developed markets, building a platform for knowledge exchange and co-creation.
Open toStartups, entrepreneurs, SMEs, non-profit organisations and government entities
Innovative solutions with social or environmental impact
Innovations must have reached prototype level
Benefit to society, the environment or both
Legally registered entity
Expo Live has devised a comprehensive evaluation process that assesses applications on the following five key criteria.
Is the project innovative? The solution, or its application, must be novel and innovative. It should inspire, capture the world's imagination, and be ready to showcase before or during Expo 2020 Dubai.
Is the project relevant? The project or solution needs to relate to Expo 2020 Dubai's core theme of Connecting Minds, Creating the Future and the subthemes of: Opportunity, Mobility and Sustainability.
Does the project identify the community it impacts? The community should be clearly identified and the current and intended impacts need to be measurable.
Is the project ready for implementation? It should be ready for demonstration and/or transition-to-scale implementation. Additional funding will support the innovation through its journey to scale.
Is the business plan well conceived? The applicant must have the capacity to implement the project, and the requested grant amount must be reasonable and proportionate to the anticipated impact.
For more information, visit .
About Opportunity Desk
Opportunity Desk is the one stop place for all global opportunities. Connect with us on Facebook, Twitter and Instagram – @opportunitydesk