February: gut-innovation | News and features | University of Bristol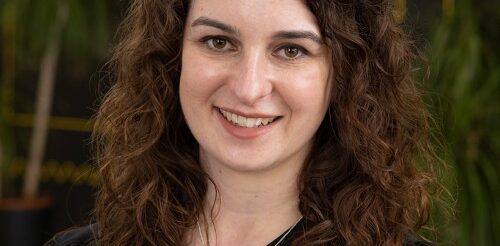 Treatment options for individuals with IBS and IBD are limited and while probiotics are popular, there are currently no conventional probiotics that can function to alleviate symptoms during active flare-ups or if someone is stressed.
The discovery of FX856, a friendly strain of live bacteria, which has shown in animal models with inflammatory bowel disease to survive and thrive during periods of active inflammation delaying disease onset and reducing symptoms, led the Bristol team to create Ferrocalm.
The gut-calming solution, developed over 10 years' R&D at the University of Bristol,  contains FX856 and aims to reduce symptoms such as stomach cramps, bloating, diarrhoea and constipation that people suffer during active flare-ups of IBS, IBD and Crohn's and ulcerative colitis.
Currently approved for use as a food supplement, Ferrocalm will undergo clinical trials in patients with inflammatory bowel disease in 2024 to test efficacy as a pharmaceutical treatment.
Ferrocalm is the brainchild of Dr Jenny Bailey, a Bristol graduate and award-winning CEO entrepreneur of Ferryx, who has spent 15 years researching how gut inflammation develops to help find a natural solution to improve quality of life for people who suffer from IBS and other gut conditions.
Dr Jenny Bailey, CEO of Ferryx, said: "The launch of Ferrocalm is the culmination of ten years' of scientific research, all with the aim of helping people to take control of their condition, alleviate their symptoms, and live the life they want to lead using safe, effective bacterial products that prevent and treat inflammatory illness. If we can help one person to feel better, enabling them to go to an event that they would otherwise have missed, take part in sports, go to work, or simply enjoy time with family and friends, then I will be happy. We are already seeing some great results and we look forward to helping many more people achieve relief from gut conditions."
Dr Tristan Cogan, CTO and Co-founder of FerryX and Senior Lecturer in Infectious Diseases at the University of Bristol Vet School, added: "Both IBS and IBD are lifelong conditions with no cure that can have a significant impact on a sufferer's day-to-day life.Treatment is mainly based on suppression of symptoms, often with numerous side effects and trials of probiotics in this disease have frequently produced disappointing results as they are rapidly outcompeted during active inflammation or stress. Our discovery of this specific bacteria strain showed promising results in studies including delayed onset of colitis and reduced clinical signs of the disease."
Ferrocalm is available from www.ferrocalm.com where one month's supply (30 capsules) costs £19.99 and two months' supply (60 capsules) is currently available at the discounted rate of £29.98.