FirePoint opens new Applied Innovation Center to help facilitate collaboration between private sector, DoD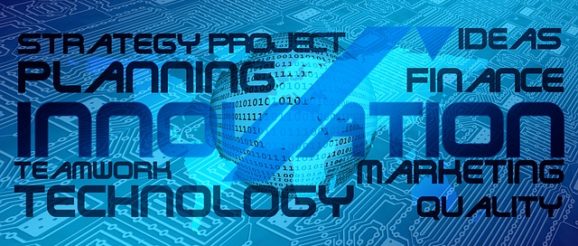 At the end of August, FirePoint Innovations celebrated the grand opening of its highly anticipated Applied Innovation Center (AIC) in Huntsville, Alabama. The AIC hopes to be a game-changer in fostering collaboration between private-sector emerging technology companies and U.S. Army Aviation.
Matt Pfrommer, a Huntsville native and seasoned aviation and defense technical executive with a 27-year track record, has taken the helm as the AIC Director. 
He brings a wealth of experience and a clear vision for the center's role in bridging the gap between the Department of Defense (DoD) and innovative technology firms. Additionally, Pfrommer has spent the last decade as founder and principal consultant at Sawgrass Innovations, LLC where he provided project management, innovation, strategy, and merger and acquisition consulting to companies in the aerospace and defense industry ranging from Fortune 500 firms to small businesses.
In a recent interview, Pfrommer explained the genesis of the AIC.
"Congress asked FirePoint to establish the AIC in 2021 through the defense budget, and FirePoint has been working on it since then. It has technically been established for about a year, but it's now a little more formalized with a facility and a formal operating location here in Huntsville," said Pfrommer. 
Located in Triad Properties' Big Spring Summit building in the heart of downtown Huntsville (the "PNC Building" according to many locals), the AIC totals around 7,500 square feet and comes with on-site laboratories, a critical addition that facilitates technology testing and collaboration. This development allows for smoother integration between the private sector and the U.S. Army, creating a neutral ground for innovation.
"A big part of our charter is collaboration between the private sector and emerging technology companies and traditional defense contractors and the army. So we are an intermediary, if you will, that helps facilitate those interactions," Pfrommer emphasized.
Unlike other DoD innovation programs, the AIC is uniquely positioned to drive the development, integration, and deployment of cutting-edge technologies and solutions for Army Aviation. Pfrommer emphasized that the center aims to support smaller, non-traditional defense companies, enabling them to enter the defense sector more efficiently.
"This isn't your typical 'innovation theater' program where both sides get together to discuss hypotheticals," Pfrommer said. "The AIC is where DoD and private-sector engineers can bring their technologies, connect them up, experiment, and iterate to solve problems."
This approach significantly reduces risks for both the Army and non-traditional tech firms. For Army Aviation, it streamlines the process of integrating and testing private-sector technologies, ensuring compatibility before acquisition. For smaller businesses, it eliminates the hurdles that typically impede their entry into the DoD market.
The establishment of the AIC is expected to expedite the introduction of cutting-edge technologies into the Army Aviation pipeline, benefiting both sides economically.
FirePoint Innovations, a partnership between Wichita State University and the U.S. Army's Combat Capabilities Development Command, Aviation and Missile Center (DEVCOM, AvMC), has its roots in Wichita, Kansas. Pfrommer envisions expanding the AIC concept to strategic locations across the country, aligning with the Army's evolving needs.
Reflecting on his decision to accept the position to lead the AIC, Pfrommer highlighted the challenges faced by smaller, non-traditional companies in engaging with the DoD. He stressed the importance of breaking down barriers and providing access to transformative technologies that can benefit the armed forces.
"I really believe in what FirePoint is trying to do here. The army has a real hard time engaging smaller or non-traditional companies and the reason is they have a very formalized and structured engagement process. They struggle to engage in the DOD, because the model is so much different than traditional commercial enterprise. And there's a lot of technology out there that I think could help the young men and women of our warfighters, but that they really don't have great access to because of that engagement model," said Pfrommer
"Companies need points of chance to help bring a lot of that great technology to the table along with ways to penetrate the contract and other barriers associated with the current process," Pfrommer continued.
The opening of the Applied Innovation Center hopefully marks a significant step forward in advancing Army Aviation through collaboration and innovation. FirePoint is planning an official grand opening event at the end of September to celebrate with the community.  
For more information or to participate in Army Aviation collaboration, visit .
The post FirePoint opens new Applied Innovation Center to help facilitate collaboration between private sector, DoD appeared first on Huntsville Business Journal.