Fisk University Appoints Holly Rachel as Executive Director for the Darrell S. Freeman Sr. Incubation and Innovation Center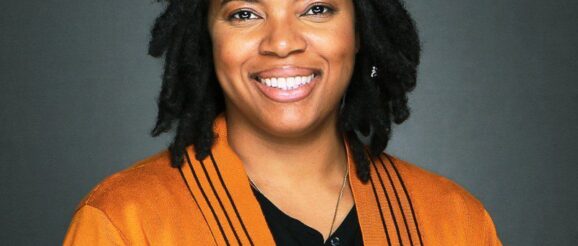 Nashville, Tenn. (TN Tribune)–Fisk University is excited to announce Holly Rachel as the Executive Director for The Darrell S. Freeman Sr. Incubation and Innovation Center. Holly is a seasoned executive, educator, and entrepreneur with more than 15 years of experience in helping companies and founders realize their goals. Since securing the funding for The Darrell S. Freeman Sr. Incubation and Innovation Center, we have received countless calls from businesses, partner organizations, funders and students inquiring about the programs and opportunities to get involved said, Fisk Executive Vice President Dr. Jens Frederiksen. "With the full-scale upgrade of Burrus Hall now underway we are excited to begin building out the innovative programming that will define the Center."  
Holly Rachel was a key member of the team that developed the vision for the Center and is the ideal candidate to lead this charge." A longtime member of the Nashville entrepreneurial ecosystem, Holly and her business partner Lena Winfree launched a technology consulting firm specializing in helping small to midsize businesses strategically scale with data. Holly and Lena also chartered the Nashville chapter of Blacks in Technology, a global organization aimed at increasing the number of minorities in tech by expanding education opportunities.  
As BIT president, Holly grew the membership of the local chapter to 750 individuals, making it one of the largest chapters in the U.S. Additionally, she has created and launched numerous successful education programs including Local Tek Thrive and Healthcare Data Training. These programs effectively serve underrepresented Tennesseans ranging from elementary-age to executive-level. The programs also caught the attention of The Blacks in Technology Foundation who awarded the chapter the Impact Award – and the Nashville Technology Council, which recognized the nonprofit as the "Diversity and Inclusion Initiative of the Year."  
"I am very excited to begin this new role," said Holly Rachel. "With its focus and location on the campus of Fisk University, the Freeman Center will bring something completely unique to Nashville's entrepreneurial landscape. The Center will serve as a starting point for ideas that entrepreneurs can develop into self-sustaining businesses or pursue further private investment. The center will host tech boot camps, mentoring sessions, workshops, events and more. Darrell mentored hundreds of young businesspeople across the city, and this center will continue his legacy as a place where creative and passionate Nashvillians can make their vision and dreams a reality." 
Designed to spark strategic partnerships between academia and industry, this Center will connect students to startups, investors and other collaborators they might not otherwise encounter. As such, the Center will provide a community, resources and the physical environments essential to fostering entrepreneurial exploration and innovation. The Freeman Center will offer students a learning environment beyond the conventional classroom settings and businesses will have the opporutnity to engage Fisk's intellectual capital and top talent. "We hope this Center will further inspire a startup culture to support neighborhood growth and development while also attracting established corporations and their workforces," said Holly Rachel. 
The post Fisk University Appoints Holly Rachel as Executive Director for the Darrell S. Freeman Sr. Incubation and Innovation Center appeared first on The Tennessee Tribune.