Food-X Unveils Eight Startups Selected for Spring Food Innovation Accelerator Program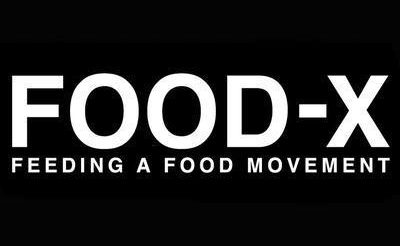 NEW YORK– Food-X, the world's first and most active food innovation accelerator, has unveiled the startup roster for its latest cohort: Cohort 9. Among the eight companies are a conversational commerce disrupter, a venture offering clean label flavor innovations, an AI-powered real-time consumer insights startup and a fresh food company harnessing smart technology.
The eight startups were selected from a pool of nearly 500 global applicants. More than 60 percent of the startups are female-led or co-led with a diverse generational makeup. Five of the eight have international teams with the following countries represented: Croatia, India, Russia and Spain.
Food-X's mission is to scale change throughout the food system by investing in early stage entrepreneurs that aim to solve the biggest global food challenges: health and wellness, sustainability, food safety, traceability, supply chain efficiency, transparency and more. The accelerator looks for startups within the traditional food value chain, such as production, processing, distribution, consumption and disposal, as well as those leveraging emerging technologies to transform the industry and those developing nutraceuticals for the burgeoning food as medicine movement.
Food-X provides an intensive three-month program in New York City designed to empower the next generation of food innovators. The accelerator program helps these nascent companies grow quickly and reach their full potential via financial and human capital investments that span startup capital, expert mentorship and access to a global network of thought leaders, as well as a growing Food-X Alumni community. The program culminates with a capstone event: the opportunity to present the company to angel investors, venture capital funds and media.
"In an increasingly competitive food accelerator and incubator space, Food-X continues to be a dominant force in delivering value to startups," said Peter Bodenheimer, program director, Food-X. "As the first-to-market accelerator, the unmatched access to our extensive network has proven to be instrumental in propelling companies to the next critical stage. Since Food-X started in 2014, our startups have raised more than $26 million. We look forward to guiding our exceptional Cohort 9 entrepreneurs on their food innovation journey."
Cohort 9 is comprised of the following:
Kafina: Fueling, restoring and awakening consumers through the healing power of plants in the form of a single shot organic herbal energy elixir.
Mushrooms Cups: Infusing beverages, such as instant organic coffee, with functional wildcraft mushrooms to boost energy, stimulate cognitive function and supercharge the immune system.
Paragon Flavors: Providing natural and authentic powdered flavors captured within a clean-label wholegrain carrier.
Mindwell: Designing "shamelessly meaty" high-protein, plant-based snacks, including two lines of soy and mushroom based jerkies.
Simply Good Jars: Preparing and distributing fresh, convenient jarred salads, meals and soups – all under 600 calories – in smart fridges with the mission of eliminating single-use plastics and hunger through a reusable jar program.
Sweetie Pie Organics: Offering clean, organic functional food for moms-to-be, new moms and their babies, such as morning sickness drops, lactation bars, ready-to-drink lactation smoothies and more.
Voix: Providing the first AI-automated restaurant voice assistant, which helps restaurant owners save time and money by automating orders, managing reservations and upselling specials.
Food-X has invested more than $6 million in nearly 80 young companies over the last five years who have gone on to raise an additional $20 million. The accelerator is accepting applications for its tenth cohort, which kicks off in the fall of 2019. Interested food entrepreneurs are encouraged to apply online at www.sosv.com/apply/food-x/.
About Food-X
Founded in 2014, based in New York and recognized by Fast Company as one of the world's top 10 most innovative companies in the food category, Food-X is the first and most active food innovation accelerator in the world. With a mission to scale change throughout the food system, the accelerator empowers early stage food tech companies across the supply chain, from agtech through direct-to-consumer brands, to bring their products and services to market at speed. Food-X is powered by SOSV, a global venture capital fund with $525 million in assets under management and a staff of more than 100 people operating world-class vertical accelerator programs. For more, please visit www.food-x.com. Follow the conversation on Instagram, Facebook, Twitter and YouTube. #FoodX