For People on the Verge of Launching an Innovation Lab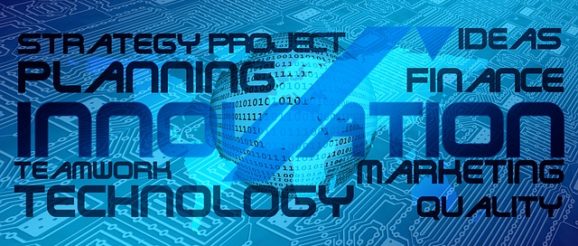 For People on the Verge of Launching an Innovation Lab
If you were playing "buzzword bingo" at a business meeting, you can bet you'd see "innovation" in one of the squares. Yet it's a lot easier to say innovation than it is to do it. That's why many businesses today are focusing their game-changing efforts in an environment they label an Innovation Lab.
What is an Innovation Lab?
Innovation labs are intended to jumpstart creativity and change, but they aren't going to look identical at every organization.
How can they? The goals are going to be different for every business. A site devoted to designing the environments for Innovation Labs outlines several objectives:
Inspire new types of interactions between your teams!
Shrink product development cycle times!
Accelerate alignment of large groups of people around new strategies!
Accelerate new product development!
Defining the objective of an innovation lab may be individualized, but fortunately this phenomenon has been around long enough for researchers to identify commonalities.
A lab "strives to engage a wide range of stakeholders in problem-solving activities," according to Stanford's Social Innovation Review. But, what else defines these distinctively collaborative environments designed to drive change?
Even though innovation labs typically have a set topic or theme established as a focal point at the outset, successful labs remain flexible. The goal is to get a fresh perspective, cross boundaries, and leave the traditional top-down approach to problem solving behind. A truly collaborative innovation lab will allow participants room to co-create meaning around the central focal point.
Imagining the impossible.
As Lowe's Innovation Labs note on their site, "the pace of change is exponential, creating an imperative for organizations to see their own narrative for the future and be proactive about building long-term competitive advantage." To do that, lab participants need to be aiming to change the future — of a campaign, of how the brand story is told, of a product line, of a service offering, of a business process, or even of the industry.
Embracing experimentation.
Innovation labs will also be opened with the expectation of experimentation. This means that even the C-suite is aware in advance that failure is a possibility, but that it's part of the pursuit of progress. Ben Davis of eConsultancy suggested the lab be "a form of insulation against short term accounting that some see as the enemy of innovation."
Diverse participant pool.
These labs aim to break down boundaries and give voice to a wide range of different perspectives. Stanford's research noted labs describing their "unusual bunch" or "uncommon partners" or touting their "multidisciplinary dialogue, cross-sector partnerships." No matter how it's worded, the goal is to work collaboratively to generate long-term "breakthroughs."
Now that you have a fundamental idea of the "what" of innovation labs, look out for my next post on the "how."
About Jeff Meade
I am the Managing Director for Tara Wilson Agency, an experiential marketing agency that recently made the Inc 5000 for the second year in a row as one of the fastest growing private companies in the country. We've doubled in size in 2018 and plan to do it again next year. You can connect with me on Linkedin or twitter @meadeology.