Four Transformation Secrets Business Leaders Can Learn from Social and Political Movements | Human-Centered Change and Innovation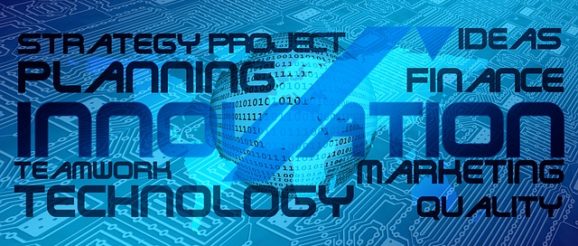 GUEST POST from Greg Satell
In 2004, I was managing a major news organization during the Orange Revolution in Ukraine. One of the things I noticed was that thousands of people, who would normally be doing thousands of different things, would stop what they were doing and start doing the same things all at once, in nearly complete unison, with no clear authority guiding them.
What struck me was how difficult it was for me to coordinate action among the people in my company. I thought if I could harness the forces I saw at work in the Orange Revolution, it could be a powerful model for business transformation. That's what started me out on the 15-year journey that led to my book, Cascades.
What I found was that many of the principles of successful movements can be applied to business transformation. Also, because social and political movements so well documented—there are often thousands of contemporary accounts from every conceivable perspective—we can gain insights that a traditional case studies miss. Here are four principles you can apply.
1. Failure Doesn't Have To Be Fatal
One of the things that amazed me while researching revolutionary movements was how consistently failure played a part in their journey. Mahatma Gandhi's early efforts to bring independence to India led to the massacre at Amritsar in 1919. Our own efforts in Ukraine in 2004 ultimately led to Viktor Yanukovych's rise to power in 2010.
In the corporate context, it is often a crisis that leads to transformational change. In the early 90s, IBM was nearly bankrupt and many thought the company should be broken up. That's what led to the Gerstner revolution that put the company back on track and a similar crisis at Alcoa presaged record profits under Paul O'Neil.
In fact, Lou Gertner would later say that failure and transformation are inextricably linked. "Transformation of an enterprise begins with a sense of crisis or urgency," he told a groups of Harvard Business School students. "No institution will go through fundamental change unless it believes it is in deep trouble and needs to do something different to survive."
What's important about early failures is what you learn from them. In every successful transformation I researched, what turned the tide was when the insights gained from early failures were applied to create a keystone change that set out a clear and concrete initiative, involved multiple stakeholders and paved the way for a greater transformation down the road.
2. Don't Bet Your Transformation On Persuasion
Any truly transformational change is going to encounter significant resistance. Those who fear change and support the status quo can be expected to work to undermine your efforts. That's fairly obvious in social and political movements like the civil rights movements or the struggle against Apartheid, but often gets overlooked in the corporate context.
All too often change management efforts seek to convince opponents through persuasion. That's unlikely to succeed. Betting your transformation on the idea that, given the right set of arguments or snappy slogans, those who oppose the change that you seek will immediately see the light is unrealistic. What you can do, however, is set out to influence stakeholders who can wield influence.
For example, in the 1980s, anti-Aparthied activists activists led a campaign against Barclays Bank in British university towns. That probably did little to persuade white nationalists in South Africa, but it severely affected Barclays' business, which pulled its investments from South Africa. That and similar efforts made Apartheid economically untenable and helped lead to its downfall.
In a corporate transformation, there are many institutions, such as business units, customer groups, industry associations, and others that can wield significant influence. By looking at stakeholder groups more broadly, you can win important allies that can help you drive transformation forward.
3. Be Explicit About Your Values
Today, we regard Nelson Mandela as an almost saintly figure, but it wasn't always that way. Throughout his career as an activist, he was accused of being a communist, an anarchist and worse. When confronted with these accusations, however, he always pointed out that no one had to guess what he believed in, because it was written down in the Freedom Charter in 1955.
Being explicit about values helped to signal to external stakeholders, such as international institutions, that the anti-Aparthied activists shared common values. In fact, although the Freedom Charter was a truly revolutionary document, its call for things like equal rights and equal protection would be considered utterly unremarkable in most countries.
After Apartheid fell and Mandela rose to power, the values spelled out in the Freedom Charter became important constraints. If, for example, a core value is that all national groups should be treated equal, then Mandela's government clearly couldn't oppress whites. His reconciliation efforts are a big part of the reason he is so revered today.
Irving Wladawsky-Berger, one of Gerster's key lieutenants, told me how values played a similar role during IBM's turnaround years. "The Gerstner revolution wasn't about technology or strategy, it was about transforming our values and our culture to be in greater harmony with the market… Because the transformation was about values first and technology second, we were able to continue to embrace those values as the technology and marketplace continued to evolve."
4. Every Revolution Inspires A Counter-Revolution
After the Orange Revolution ended in 2005, we felt triumphant. We overcame enormous odds and had won. Little did we know that there would be much darker days ahead. In 2010, Viktor Yanukovych, the man we took to the streets to keep out of power, was elected president in an election that international observers judged to be free and fair.
While surprising, this is hardly uncommon. Similar events took place during the Arab Spring. The government of Hosni Mubarrak was overthrown only to be replaced by that of Abdel Fattah el-Sisi, who is possibly even more oppressive. Harvard professor Rita Gunther McGrath points out that in today's business environment, competitive advantage tends to be transient.
The truth is that every revolution inspires a counter-revolution. That's why the early days of victory are often the most fragile. That's when you tend to take your foot off the gas and relax, while at the same time those who oppose the change you worked to build are just beginning to plan to redouble their efforts.
That's why you need a plan to survive victory from the start rooted in shared values. In the final analysis, driving change is less about a series of objectives than it is about forming a common cause. That's just as true in a corporate transformation as it is in a social or political revolution.
— Article courtesy of the Digital Tonto blog
— Image credit: Pixabay
Sign up here to join 17,000+ leaders getting Human-Centered Change & Innovation Weekly delivered to their inbox every week.