Frazier & Deeter Partners with Russell Innovation Center for Entrepreneurs to Support Black Entrepreneurs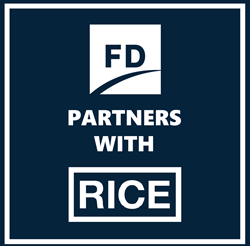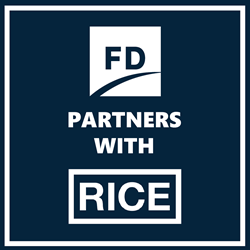 ATLANTA (PRWEB)
July 28, 2022
Frazier & Deeter (FD) and the Russell Innovation Center for Entrepreneurs (RICE) announced a strategic partnership to invest in and provide support and education to Atlanta's Black entrepreneurs and small business owners. The partnership includes pro bono tax consulting, a multi-year financial commitment and the launch of the reimagined "Frazier & Deeter," a multi-use space that provides a welcoming place for all RICE stakeholders to gather, learn and collaborate.
FD's partnership with RICE is a comprehensive effort involving accountants and advisors from across the firm's various practices. Its professionals will provide one-on-one advice as well as fireside chats and business fundamental videos. Educational topics will include, but not be limited to, choosing a type of entity structure, tax planning for owners and their business entities, tax credits and pitfalls, financial statement readiness, working with investors, organizational behavior and creating a sustainable culture.
"We're excited to build on our long relationship with the Russell family, as well as our history of supporting entrepreneurs in Atlanta," said Seth McDaniel, Managing Partner of FD.
The partnership launched with FD offering tax planning advice related to COVID-era tax changes. The firm has already cohosted a panel for RICE stakeholders regarding entity selection and plans to have more panel discussions throughout the year, along with the launch of personalized pro bono support later in 2022.
"We couldn't be more pleased with our new partnership with Frazier & Deeter," said James Bailey, CEO and President of RICE. "We are confident this effort will be successful in providing opportunities for growth and strengthening connectivity in our community."
The collaboration with RICE builds on FD's long history of offering programming for entrepreneurs and specifically supporting women entrepreneurs. The firm began offering programming for women business owners across its markets more than ten years ago and has a history of supporting women's entrepreneur groups in Atlanta.
"The RICE partnership is an exciting expansion of the firm's programming for entrepreneurs," said Eddie Bradford, FD Tax Partner. "While our firm has supported entrepreneurship generally and women's entrepreneurship specifically, it's exciting to build on the program in a way that will help create equal opportunity for Black business founders." 
About the Russell Innovation Center for Entrepreneurs

Founded in 2016 to honor the legacy of the late H.J. Russell Sr., the Russell Innovation Center for Entrepreneurs is a nonprofit organization that seeks to address systemic barriers and wealth disparity by educating, equipping and empowering Black entrepreneurs and business owners. Concentrating on the best resources in the country for small business growth and development under one roof, RICE is a single destination for moving companies forward. We are all about providing access – access to resources, capital, networks, information, education and guidance, the essential points of connectivity that are required for businesses to succeed and yet often are outside the reach of many. We invest in Black entrepreneurs, strengthen businesses and create community. RICE provides a way forward through innovative programming targeted at Black entrepreneurs and small business owners. Learn more about RICE at http://www.russellcenter.org.
About Frazier & Deeter

Frazier & Deeter is an award-winning Top 50 accounting and advisory firm that offers a full scope of tax, audit, internal controls advisory and business transformation services. FD and its family of brands serve clients worldwide, from the Fortune Global 500 companies to growing small businesses, and the firm has been recognized repeatedly as a Best of the Best Accounting firm, a Best Firm to Work For® and a Best Firm for Women in Leadership. The firm is registered with the Public Company Accounting Oversight Board, the Canadian Public Accountability Board and the American Institute of Certified Public Accountants. FD's brand promise is Investing in Relationships to Make a Difference®, and the firm focuses on consistently exceeding expectations by supporting clients' evolving needs as their businesses grow.