From crisis to catalyst: Harnessing insolvency for revolutionary innovation in healthcare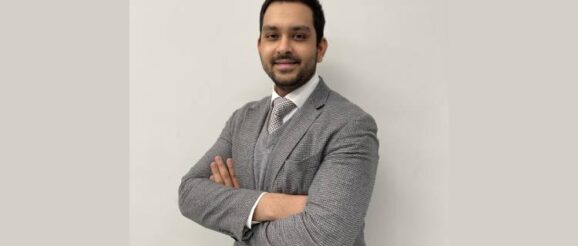 Kumar Shashwat Singh Sawno, Senior Associate, S&A Law Offices highlights that the healthcare sector in India is not socialist in nature. The wealth generated in this sector, excluding publicly funded organisations, shows a massive disparity among organisations. This disparity is not only dependent upon the size of the organisation but also largely dependent on the technological advancements made by the organisation
The healthcare sector has always been a sizeable chunk of the Indian economy. As per government data, India's public expenditure on healthcare was at 2.1 per cent of GDP in Financial Year 2023 and 2.2 per cent in Financial Year 2022, showing a massive jump from 1.6 per cent in Financial Year 2021.
Not only that, but India serves as a hotbed for medical tourism and is currently ranked tenth on the Global Medical Tourism Index with roughly 20 Lakh medical tourists each year from more than 75 countries around the world. Further, the pharma industry, a subset of healthcare, in India is ranked 3rd in the world for producing medicines by volume. However, the healthcare sector in India is not socialist in nature. The wealth generated in this sector, excluding publicly funded organisations, shows a massive disparity among organisations. This disparity is not only dependent upon the size of the organisation but also largely dependent on the technological advancements made by the organisation.
However, these are not the only issues that may make an organisation in this sector fall into insolvency. The organisations also suffer from other issues prevalent in any market such as mismanagement, debt overhang, etc. Hence, may such organisations end up in the Corporate Insolvency Resolution Process (CIRP).
One of the prime examples of insolvency in this sector is Orchid Pharma Limited. Admitted under Section 9 of the Insolvency and Bankruptcy Code, 2016 (IBC), the company had claims of more than Rs 3,600 crores, 24 CoC members, and 1,600 employees and workers. From application for liquidation to an unimplemented resolution plan to a resolution plan challenged and upheld by the Hon'ble Supreme Court of India, Orchid saw almost everything that a company in CIRP could see. It is of note that during the entire CIRP period which lasted for approximately 31 months, the RP successfully ran the company, with a stable EBITDA. From having losses in excess of Rs 500 crores at the time of admission to insolvency, Orchid Pharma is currently a profit-making enterprise. Another great example of insolvency helping in this industry is the story of Sterling Biotech, the world's 6th largest producer of pharmaceutical gelatin. The company was undergoing insolvency and was ordered to be liquidated. During liquidation, an acquirer, Perfect Day Inc., applied to Ld. NCLT for a going concern sale which was allowed. It is going to be interesting to see how this food tech startup based in the United States utilises the resources available to Sterling Biotech.
Another example is that of Unimark Remedies. Unimark develops healthcare products ranging from diagnostics, devices, finished formulations, cosmeceuticals, animal healthcare products, active pharmaceutical ingredients. Admitted to insolvency on 03.04.2018, Unimark had admitted claims of RS. 1,172.26 Crores with an average liquidation value of 124.02 crores. The resolution plan provided by a consortium of Asset Reconstruction Company (India) Limited, Intas Pharmaceutical, and Shamrock Pharmachemi provides a value of approx. Rs 250 crores. How the consortium now used the assets and operated the company is yet to be seen. It is also pertinent to note the case of Vasan Health Care Private Limited, one of the world's largest networks of eye care hospitals. The CIRP in respect of Vasan was initiated on 29.04.2017. On 03.02.2023, Ld. NCLT Chennai approved the resolution plan of ASG Hospitals to acquire Vasan. This acquisition almost tripled the reach of ASG, which intends to operate Vasan as an independent brand.
It is of note that in this sector the approved plans/acquisitions, through CIRP / liquidation, are generally by another company in the same area of work. The examples provided above show pharma companies taking over other pharma companies, and hospital networks taking over hospital networks. There are very few cases of backward or forward integrations through CIRP in this sector till now.
The most interesting acquisition is that of Sterling by Perfect Day and it will be interesting to see how that pans out. It can be fairly assumed that at the heart of all of these acquisitions is the want to access the innovations of the corporate debtor. Particularly in the pharmaceutical sector, the CIRP provides a revolutionary new method to gain access to the patents of the corporate debtor. However, for hospital networks, especially affordable hospital networks like Vasan, it is of utmost importance to keep them up and running for the benefit of society. CIRP not only provides a method for companies to gain access to innovations in this field but also acts as a catalyst for the betterment of society as a whole.
The post From crisis to catalyst: Harnessing insolvency for revolutionary innovation in healthcare appeared first on Express Healthcare.