Full-day summit to close Innovation Sprint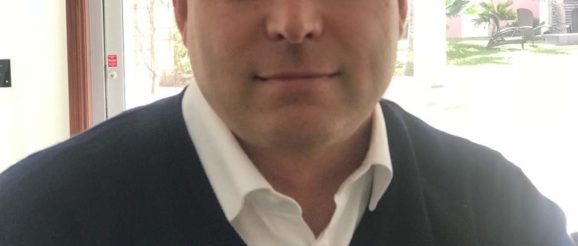 Full-day summit to close Innovation Sprint
Scott Neil, Assistant Business Editor
Event finale: Stan Stalnaker, founder of Hub Culture, which is hosting the Bermuda Innovation Sprint

Busy schedule: the two-week Bermuda Innovation Sprint comes to an end with the Liquidity Summit on Friday
Leading names in the world of fintech and blockchain are lined up for the finale of the Bermuda Innovation Sprint.
Two weeks of events and activities that have featured innovators and leaders working in the fintech, blockchain and cryptocurrency industries, culminate with a full-day summit on Friday.
Among panellists at "Liquidity The Summit" will be representatives of Ripple, and Alphapoint, which runs trading infrastructure for some of the biggest digital exchanges in the world.
The summit looks at new finance, and includes discussions on how blockchains are impacting future-oriented tech.
The Bermuda Innovation Summit has been hosted by Bermudian-based Hub Culture, which created Ven, the world's first digital currency, in 2007.
Stan Stalnaker, founder of Hub Culture, speaking about Friday's final conference day, said: "We are excited about the calibre of talent coming to the island and the opportunities to learn and network with these companies."
The first session is a keynote speech and fireside chat on Bermuda and setting the standard for fintech business, with Lydia Dickens, adviser to the Bermuda Government.
It is followed by a panel discussion on "The state of the blockchain", featuring Michael Dersham, chief executive officer of Mapay, Hunter Predergast, of Mimir Blockchain Solutions, and Julien Bouteloup, CEO of FlyingCarpet and lead artificial intelligence and blockchain adviser to the British Blockchain Association.
During the morning there will be two further panel discussions on blockchain identity and governance, and the token economy. The latter panel will look at the emergence of a token-backed economy, and features Miles Albert, from Carbon, which has issued a US dollar-backed carbon stablecoin. Also on the panel is Carolyn Driscoll, head of business development at US-based Dropp TV, a "disruptive shoppable media platform".
A highlight of the day will be a discussion on institutional trading and capital flows. It will look at roadblocks to capital entering the crypto markets. Among the panel speakers are Greg Wojciechowski, CEO of the Bermuda Stock Exchange, Kahina Van Dyke, head of business and corporate development at Ripple, and Ted Pendleton, senior vice-president of business development at Alphapoint.
Afternoon sessions will begin with a keynote speech and fireside chat featuring former premier Sir John Swan, CEO of Challenger Bank, followed by workshops on innovation looking at fintech in space, and how to attract and retain tech talent.
A look at why venture capitalists are "late" to the cryptocurrency market, and also what they can bring to the table, will be the focus of another panel. This will be followed by a discussion of insurance-linked digital assets, featuring William McDonough, CEO of iCash, and Nick Cardinez, chief financial officer of Hannover Re (Bermuda). Ari Chatterjee, a co-founder of Envelop Risk, has also been invited to the panel.
The final discussion of the day will look at digital asset securities and the "intersection between regulated securities and the booming cryptocurrency space".
The Liquidity Summit takes place at the Hamilton Princess, and the admission price is being kept low to ensure it is accessible to many. There is a pre-event cocktails evening on Thursday.
Hub Culture is also keeping abreast of international developments following the disappearance of Saudi writer and journalist Jamal Khashoggi at the Saudi Consulate in Istanbul, Turkey.
It was planning to have a presence at the The Future Investment Initiative in Riyadh, Saudi Arabia, next week. The big investment gathering of global business leaders that has been referred to as "Davos in the Desert". Some of the event's media partners, sponsors and speakers have since pulled out following the events in Turkey.
Mr Stalnaker said: "We are monitoring the situation closely and evaluating the best course of action. We believe there are important stories to tell from Saudi Arabia and that journalism and journalists everywhere should be able to speak safely."
• For more information and registration details, visit https://liquiditysummit.com/ or e-mail [email protected]
Full-day summit to close Innovation Sprint
What you
Need to
Know
1. For a smooth experience with our commenting system we recommend that you use Internet Explorer 10 or higher, Firefox or Chrome Browsers. Additionally please clear both your browser's cache and cookies –
How do I clear my cache and cookies?
2. Please respect the use of this community forum and its users.
3. Any poster that insults, threatens or verbally abuses another member, uses defamatory language, or deliberately disrupts discussions will be banned.
4. Users who violate the
Terms of Service
or any commenting rules will be banned.
5. Please stay on topic. "Trolling" to incite emotional responses and disrupt conversations will be deleted.
6. To understand further what is and isn't allowed and the actions we may take, please read our
Terms of Service
7. To report breaches of the Terms of Service use the flag icon