Get to know Jessie D'Amato Ford, Director of Community Innovation – HeroX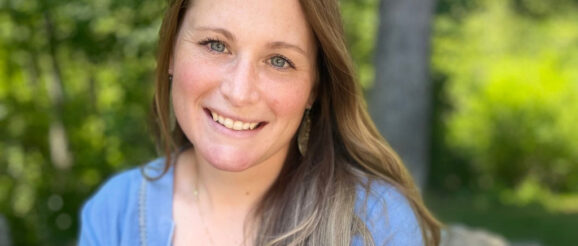 We're thrilled to announce that Jessie D'Amato Ford has joined HeroX as our Director of Community Innovation! Jessie comes with a wealth of experience and a true passion for community building, and we know she'll be a great asset to the team.
Jessie began her career in the crowdsourcing industry over 18 years ago, starting at Topcoder in 2005 after a serendipitous twist of fate. Over her 17-year tenure, she held various positions including project manager, community manager, and ultimately, Head of Community. She was responsible for many amazing projects. Jessie's love for the community and open innovation fueled her every day at Topcoder.
Two years ago, she founded The Brackets Club, a 501c3 nonprofit organization that assists freelancers in need. The organization has been successful in crowdfunding for freelancers and has helped people from all walks of life, including those fleeing Ukraine and those facing medical emergencies.
Jessie decided to join HeroX because of our undeniable passion and culture, and she was excited to contribute her skills and experience to help us tackle our biggest challenges. She's looking forward to getting to know her colleagues and, of course, having fun together!
How does Jessie feel about being a part of HeroX?
"Knowing that one of the HeroX core values is to 'be happy and have fun' means so much to me. We spend so much of our lives working. To me, a job shouldn't just be a job. It has to enable you to be passionate, have fun, and be happy. If you're not passionate about your job or having fun, what is the point? Working with passionate people and having fun together makes it a part of your life as opposed to just a job. I'm looking forward to getting to know my colleagues better and definitely having fun!"
Outside of work, Jessie is a wife and mom to two busy kids, making her an expert taxi driver. She's an avid reader, a writer, and a lover of the ocean, sunsets, movies, and music is always playing. As a HUGE dorky Yankees fan, Jessie never misses a game and is always ready to cheer on her team! so be prepared for some spirited baseball conversations!
Jessie believes that the future of work is all about remote flexibility and making work fit seamlessly into our lives, not the other way around. She's excited to dive headfirst into the HeroX journey and we just know she is going to "knock it out of the park!" 😉
Please join us in giving Jessie a warm welcome to the HeroX team! We can't wait to see the world of difference she is going to make for our community and our company.
HeroX is an amazing group of humans who believe in making the world a better place through innovation and crowdsourcing. Our culture and core values are top priority and each and every HeroXer embodies them.