Going Dutch: KLM and Tata celebrate 25 years of innovation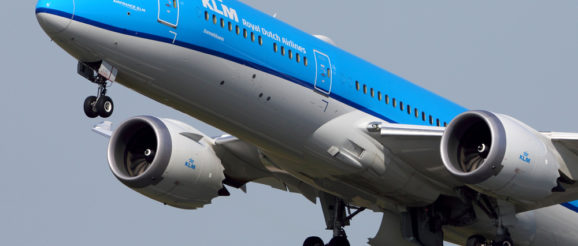 Dutch airline KLM and tech partner Tata Consultancy Services (TCS) marked the quarter century of working together this week.
The airline, which will celebrate its 100th anniversary next year, was the Indian company's first customer when it opened for business in the Netherlands in 1993.
Since then the partnership has seen the two companies work together on numerous projects together including, BlueBot – the airline's AI-powered social media chatbot, further enhanced with Google Assistant voice implementation; a smart digital queue, which allows all KLM customers to queue "digitally" in the airport lounge; a suite of booking and reservation management mobile apps – and the ability to collect boarding passes through  social media such as  WeChat, Facebook Messenger and WhatsApp.
"A new standard for the airline industry"
Rajesh Gopinathan, CEO and MD of TCS, said: "We are proud to celebrate 25 years of partnership with KLM and congratulate them on the way they have used technology to innovate and further strengthen the customer experience. It's an area where they have set a new standard for the airline industry. We look forward to continuing our work with them in this inspiring journey."
Currently TCS is working with KLM to help it tap into additional ecosystems, enabling the company to partner with new travel, aviation and hospitality services. By leading KLM's API strategy, TCS has implemented a connected API network with over 30 open APIs, offering 24/7 support and opening the door to a wide range of potential new customers for the airline.
"The best possible customer service now, and in the future"
Pieter Elbers, CEO of KLM, said: "The aviation industry is going through significant change as a result of digital technology and in order to ensure we can continue our success and remain an industry leader in customer satisfaction, we need to be constantly developing the ways in which we improve our services.
We believe that technological innovation plays a key role in this, and by working with TCS for the past 25 years we've been able to further strengthen our business to ensure we are set up to deliver the best possible customer service now, and in the future."